Clerk Note: {forgotten}
+++
The Taboo Subject of Class in this Election
http://whowhatwhy.org/2016/10/14/taboo-subject-class-election/
By: Jeff Schechtman
Date: 2016-10-14
The one subject that seemingly gets overlooked in today's political discussion is the issue of America's class divide and the rise of White Trash America. It's a divide that has been in the making for a long time. Nancy Isenberg, the author of "White Trash," tells WhoWhatWhy's Jeff Schechtman in this week's podcast that, at best, we've had a "democracy of manners." Not only has White Trash become politicized, low income Caucasians have moved to the center of the debate.
Isenberg explains the history of this issue and that even Ben Franklin hoped that the size of the country would flatten out the class system. But it never happened.
In fact, the explosive ideas of eugenics and of a "cognitive class" have never really been far from the surface.
Today's politics seem to be bringing all of this out into the open — even if we've been reluctant to talk about it.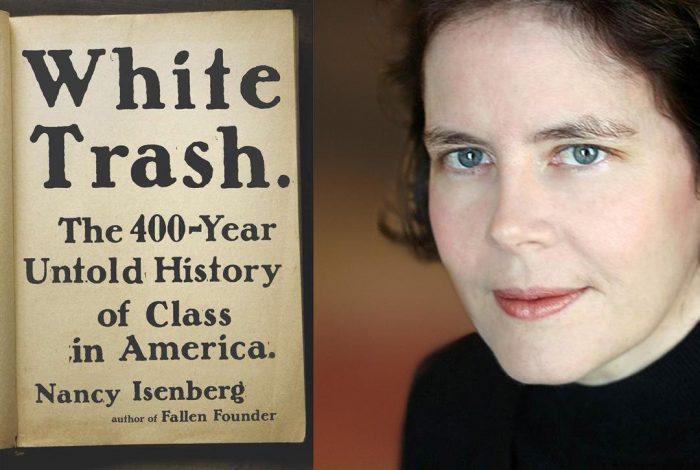 White Trash by Nancy Isenberg. Photo credit: Penguin and Mindy Stricke / Penguin
Source:
http://vaticproject.blogspot.com/2016/11/the-taboo-subject-of-class-in-this.html
We encourage you to Share our Reports, Analyses, Breaking News and Videos. Simply Click your Favorite Social Media Button and Share.