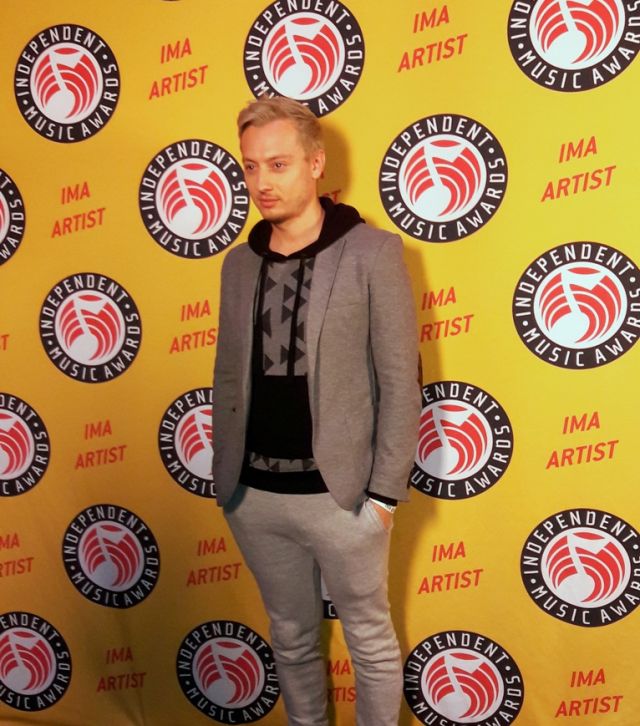 New York's own Serge Bulat joins All Hail the Yeti, Camila Meza, Macy Gray, Fiona Joy, The Mud Howlers, Air Traffic Controller, Le Boeuf Brothers, Olivia Penalva, The Krickets and Xcelencia As A Winner in The 15th annual Independent Music Awards [The IMAs], the influential program for self-released and indie label talent.
The year's best artists and releases were announced during The IMAs inaugural Independent Music Party, an 8-hour music marathon co-sponsored by Lincoln Center for The Performing Arts. The event drew hundreds of indie artists, industry innovators and music fans from around the world to the David Rubenstein Atrium in New York City for performances, panel discussions; and to learn this year's Independent Music Awards winners.
A complete list of The 15th IMA Winners available at http://independentmusicawards.com/the-15th-independent-music-awards-winners/
Top honors in 80 Album, EP, Song, Producer, Music Video and Design categories were determined by blue-ribbon artist and industry judging panels which included: Tom Waits and Kathleen Brennan, Dido, Meshell Ndegeocello, Slayer, Amy Lee, Krewella, The Kills, Ledisi, Suzanne Vega and Warren Haynes, among many other recording artists, talent buyers, music press and programmers. A complete list of The 15th IMA Judges available at http://independentmusicawards.com/15th-annual-ima-judges
The IMA winning "Queuelbum" is the debut studio effort by Moldovan-born music artist Serge Bulat. Released in May 2016, the album was produced by Bulat and fused various music styles and techniques, demonstrating artist's willingness to experiment with the sound. Billed as "an experience record", it is a concept music album explored in visual mediums and series of philosophical themes- essays, nevertheless being completely instrumental. Divided into chapters Q15 and Q25, Queuelbum is an audio journey through time and space, based on Bulat's very own contrasting biography. Aimed to create an experiential sonic escapade, the project follows the extravagant adventure of Q, musically shifting from playful and naive to mature and dark tones towards the end. While music gives the listener enough room to experience a journey of his own, the visuals and text instruct on how to navigate the project.
Queuelbum launched in USA, France, Australia, China and Argentina and continue to reach new audience worldwide via audio/visual installations.
Watch Queuelbum's introductory video: https://www.youtube.com/watch?v=oPAZj9qRhBQ
"I am thrilled to receive the IMA Award for Best Dance/Electronica Album! It is truly an honor and great moment for the project. Queuelbum is a personal exploration and, genuinely, was created with an ambition to invent a musical time machine…if any of that is audible and compelling to the public, then the experiment is indeed a success and that, in turn, makes me even happier.
Thank you, The Independent Music Awards and judges for honoring the record."
Listen to the album on Spotify: https://play.spotify.com/album/6M3JKNhUkfnHWdxGoRtcU0
Download on iTunes or Google Play
Artistry Has Its Awards
Now in its 16th year, the prestigious Independent Music Awards honor exceptional music projects by established artists and rising stars. The program receives entries from 95 countries on 6 continents; and includes artists previously on major labels, as well as other self-released and indie label talent.
Past winners and nominees include: Amy Lee, fun, Flying Lotus, Girl In A Coma, J.D. McPherson, Killer Mike, Lacuna Coil, Meghan Trainor, Pokey LaFarge, Passenger, Radio Radio, RuPaul, Speech, The Amigos among many more.
Details and a complete list of winners, nominees and judges available at:www.IndependentMusicAwards.com
Serge Bulat's official website: www.sergebulat.com
We encourage you to Share our Reports, Analyses, Breaking News and Videos. Simply Click your Favorite Social Media Button and Share.