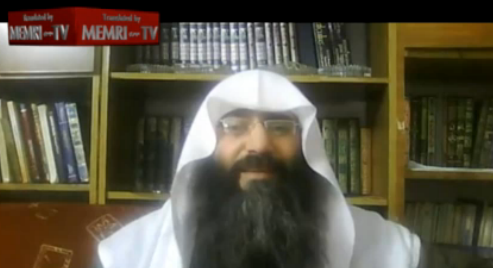 This is the first Muslim cleric I am aware of suggesting that: "There should be a special place of worship for the Jews… This by no means entails the harming of the Al Aqsa Mosque or the Dome of the Rock," he added, clarifying that under his vision "part of the courtyard, where there are trees, will be allocated for the prayer of the Israelites." He further called on Jordanian and Palestinian Islamic scholars to issue a fatwa (religious ruling) to "clarify their religious position regarding the building of a place of worship dedicated for the Israelite Jews."
Full article and video of the Jordanian Muslim preacher, Salafi cleric Sheikh Yassin Al-Ajlouni, HERE in the article:
Muslim Scholar Calls for Jewish Place of Worship on Temple Mount
As I said in my recent book, Antichrist 2016-2019: Mystery Babylon, Barack Obama & the Islamic Caliphate
I think the Jewish Temple must have Muslim support, probably in exchange for an independent Palestinian nation – and be in place by June 2016 to be ready for the Antichrist to enter it on the timeline I have deduced from biblical clues.
We encourage you to Share our Reports, Analyses, Breaking News and Videos. Simply Click your Favorite Social Media Button and Share.