In this VIDEO Perry Stone pointed out a "Torah Code" nothing like the Bible Code.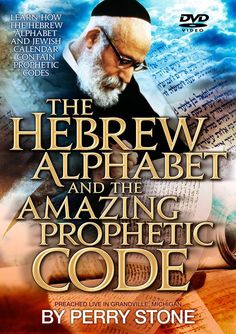 He noted that the year Israel was created – 1948 in our calendar – was Hebrew year 5708.
The 5708th verse of the Torah is Deuteronomy 30:5
"The Lord your God will bring you into the land which your fathers possessed, and you shall possess it; and He will prosper you and multiply you more than your fathers."
So the 5708th verse of the Old Testament describes returning the Jews to Israel to possess the land and multiply their people, which actually happened thousands of years later in the 5708th year of their calendar.
Stone wondered – is this more than a coincidence? Does anything else in Israel's modern history match the verses in Deuteronomy this way?
The next big year for prophetic fulfilments in Israel was 1967, when Israel won the Six Day War and took control of all of Jerusalem, Judea and Samaria, (from Jordan) the Golan Heights, (from Syria) and Gaza and the Sinai (from Egypt.)
The year 1967, 19 years after Israel's creation in 1948, of course, would correspond to Deuteronomy 31:4 – nineteen verses after Deuteronomy 30:5. Verse 4 reads: "The Lord will do to them just as He did to Sihon and Og, the kings of the Amorites, and to their land, when He destroyed them." So again, the verse corresponding to our year 1967 mentions the defeat of enemies corresponding to the very enemies Israel defeated.
If this apparent match between verses and years has meaning, I wondered what the corresponding verses would be for the years I have already calculated to be the final seven years of the present world as we know it? This would be Deuteronomy 32:29-36 – if my timeline is correct, with 2012 to 2019 as the final seven years.
"Would that they were wise, that they understood this,
That they would discern their future!
"How could one chase a thousand,
And two put ten thousand to flight,
Unless their Rock had sold them,
And the Lord had given them up?
"Indeed their rock is not like our Rock,
Even our enemies themselves judge this.
"For their vine is from the vine of Sodom,
And from the fields of Gomorrah;
Their grapes are grapes of poison,
Their clusters, bitter.
"Their wine is the venom of serpents,
And the deadly poison of cobras.
'Is it not laid up in store with Me,
Sealed up in My treasuries?
'Vengeance is Mine, and retribution,
In due time their foot will slip;
For the day of their calamity is near,
And the impending things are hastening upon them.'
"For the Lord will vindicate His people,
And will have compassion on His servants,
When He sees that their strength is gone,
And there is none remaining, bond or free."
I interpret this to mean that we can discern our future – that there is an impending calamity between two great rocks – two major religions each founded on a different rock – Christianity with Christ founding His church on Peter, His rock – and Islam, founded on the Ka'aba – the Black Cube (meteorite?) stone worshipped in Mecca. This second rock is not like the first, it is of the serpents, and there will be destruction like that for Sodom and Gomorrah. Impending calamity is near, and there will be no one left – no servants remaining – by the end of verse 32:36 – by the end of 2019.
This interpretation fits very well with the conclusions of my books. Is it correct? Watch Perry Stone's video HERE and read your Bible. You decide.
If you choose to learn more, read
End Times and 2019 – and – Antichrist 2016-2019
— contributed by David Montaigne, January 5, 2015
We encourage you to Share our Reports, Analyses, Breaking News and Videos. Simply Click your Favorite Social Media Button and Share.