What motivates Iran's leadership to export their revolutionary version of Islam?
They boast of controlling four capitol cities of Lebanon, Syria, Iraq, and Yemen (in addition to their own, of course) which surrounds Saudi Arabia on almost every side – and explains why the Saudis feel threatened by Iran's goal to lead the Islamic world, and seize control of the holy cities of Mecca and Medina – and the oil fields – from Saudi Arabia. Of course Iran also wants to eliminate Israel and control Jerusalem, which is viewed as the third holiest city for Muslims. But these are just stepping stones to the final goal of conquering the world for Islam and imposing Sharia Law everywhere.
At the Twelvebooks blog, Nando writes:
"In the second decade of the 21st century, it staggers the Western mind to have to intellectually confront a nation-state conducting its policy for a theological and possibly eschatological purpose. However, based on what Iran's supreme leader has clearly communicated is his top priority, namely the martyrdom of the Iranian people for the sake of the return of the 12th Imam, the possible connection of Tehran's nuclear weapons project with the theological agenda of that nation's rulers should not be discounted by policymakers in Washington.
The Obama administration and the State Department may find it inconceivable that a nation in our contemporary world would create a vast uranium enrichment capability, much of it at hardened or underground locations, for the objective of bringing about an apocalyptic event that will set the stage for the return of the 12th Imam. However, ignoring the words of Ayatollah Ali Khamenei and transposing our own Western concepts onto Iran's motivation for creating its nuclear project is a perilous course for America and the world to pursue." (LINK HERE)
In this VIDEO, Iranian leader Ayatollah Khamenei discusses the return of the Imam Mahdi for 20 minutes. Subtitles show many interesting quotes, including:
"the end of the world will come when Imam Mahdi (may God hasten his re-appearance) establishes ultimate justice in the world."
And the Ayatollah believes the end times incarnation of this man is alive today: "We know his family. We know when he was born. We know the details."
"Waiting means expecting an event that will definitely happen."
"We are not waiting for someone who has not been born yet. No, we are waiting for someone who exists and is present among us."
"We should know that a great event will happen… We can never say that the event will not happen in a few years." (Keep in mind this video was recorded a few years ago already.)
"By Allah's favor, we will be among the soldiers who will fight alongside Imam Mahdi and I hope we will be martyred for his cause."
So Iran's leader speaks to his nation about the second coming of their long awaited apocalyptic end times savior – who they believe is already alive and known – who will lead them to death and martyrdom in an apocalyptic war that will establish Sharia Law over the world. This is the nation whose nuclear program President Obama does not seem too concerned about.
Deputy Secretary of State Anthony Blinken announced on January 19, 2015 that "The White House is no longer negotiating to stop Iran from breaking out to nuclear weapons," only to more closely monitor their progress. An article at Patriots and Tyrants goes so far as to say that "Obama is actively collaborating with Iran to complete their nuclear and missile delivery program." (LINK) Their "Exhibit 'A'" is the satellite image (shown on Israel's Channel 2) of Iran's newest missile: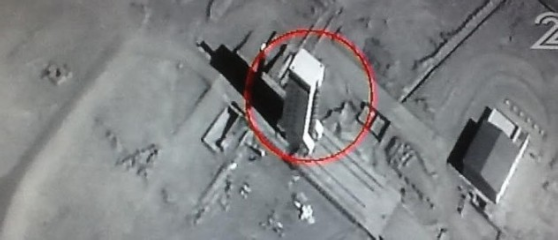 In this VIDEO released yesterday, Former CIA Operations Officer Clare Lopez reviews Iran's nuclear weapons progress and shows photos of the 89 foot tall ICBM confirmed to be capable of hitting the continental United States, just as the CIA predicted Iran would be able to do by 2015.
An excerpt from Antichrist 2016-2019: Mystery Babylon, Barack Obama & the Islamic Caliphate (in which I describe many ancient clues pointing us to June 6, 2016) seems appropriate here:
"The word Ramadan is from the Arabic root "ramida" or "ramad" which means "scorching heat" and is often associated with fire and burning. Ramadan is the holiest month in the Muslim year, and perhaps the only Muslim holiday most Americans know by name. In 2016, the first day of Ramadan is given as June 6, though technically it starts at sundown on June 5. Because of the time zone difference between, say, New York and Mecca – it will still be June 5 in New York when June 6 begins in Mecca. What was that scorching and burning all about in regard to Ramadan? Could it be the nuclear destruction of New York?
Ramadan is also about re-evaluation and purification. Will eliminating New York be viewed as purifying the world? For many who dislike America, or freedom, or the Jews, or the financial elite, or the United Nations, perhaps the answer is yes. Usually Ramadan's purification is directed inward, as each person fasts and purifies their thoughts and actions. But I suspect on this date in 2016, some jihadis may be considering purifying the world by ridding it of Jews and Christians.
One Muslim blogger writes: "Ramadan is about fire. Ramadan is about sharpening your sword. For Ramadan is about war. Ramadan is Jihad…. Ramadan allows you the sharp sword and blazing fire that you may shred and burn the oppressive world and REMAKE THE WORLD…. Ramadan is the training for Khalifa." [establishing a Caliphate; unifying the Islamic world and subjugating the rest of the world.] If this is Ramadan, please forgive my lack of enthusiasm."
One last excerpt from Antichrist 2016-2019: Mystery Babylon, Barack Obama & the Islamic Caliphate describes an end times prophecy that was given in Iran centuries ago but probably affects the Iranian mullahs' current thinking on these subjects:
"Mullah Majlisi wrote that, Imam Ali Ibn Abi-Talib (Mohammed's cousin and son-in-law) prophesied that just prior to the return of the Twelfth Imam – the Mahdi – the Ultimate end times Savior of Islam – a "tall black man will assume the reins of government in the West." Leading "the strongest army on earth," the new western ruler in the West will carry "a clear sign" from the third imam, (whose name was Hussein Ibn Ali.) Obama's middle name, Hussein, is believed to be that sign. The Hadith also says that "Shiites should have no doubt that he is with us." Although "Buraq" in Arabic means lightning, the slightly different name Barack, in both Arabic and Farsi (Persian) means blessing; Barack Hussein means "the blessing of Hussein" in both languages. Even the surname Obama, written in the Persian alphabet as O-Ba-Ma, means "he is with us," another key point of Majlisi's tradition.
According to this Hadith, this tall, black, western leader is only a precursor to the Mahdi, the Islamic version of the Messiah who is expected to return to destroy Christianity and Judaism. If it refers to Obama (over six feet tall, generally considered black, and certainly leading the government in the West and probably still the strongest army) this prophecy merely portrays him as a pivotal figure accompanying the Mahdi in the end times – perhaps what Christians would call the False Prophet that accompanies the Antichrist, rather than the Antichrist himself."
From Ayatollah Khamenei's speech, we can see that Iran's leadership expects and hopes for an apocalyptic war leading to Isalmic rule over the remaining population of the world. We can read that as of a few years ago, Iranians felt the identity of their central end times leader, the Imam Mahdi, was alive and known – and that they felt apocalyptic events were possible in a few years. The Islamic holiday of Ramadan may be symbolically appropriate for nuclear war or nuclear terrorism, and though the Islamic (lunar) calendar rarely places the holiday on June 5-6 in our Gregorian calendar, it does so in 2016, which coincides perfectly with my interpretation of Bible prophecy and many other clues pointing to the rise of the Antichrist and the unmistakable revealing of his identity to the world on June 6, 2016. By current estimates, this will be the first Ramadan in which Iran will have nuclear weapons. It would also be the last Ramadan of Obama's presidency – and between Obama's policies of appeasement and Iran's own Shiite prophecies, Iranians may feel that Obama "is with us" in achieving apocalyptic goals. If they believe this, or if they are right and they KNOW this, why would they risk waiting beyond the end of Obama's presidency? Just today (March 9, 2015) the article "Republicans to Iran: agreement will not oblige us" announced "47 Republican Senators sent a letter to Iran's leaders, warning that they will not be obliged to honor any nuclear agreement between Iran and world powers, as soon as Obama's term is over." (Full article HERE)
Will the first week of June, 2016 see the nuclear destruction of New York and the revealing of the identity of the Antichrist to the world? Time will tell. If you are curious to know about the evidence pointing to such timing and events, read:
Antichrist 2016-2019: Mystery Babylon, Barack Obama & the Islamic Caliphate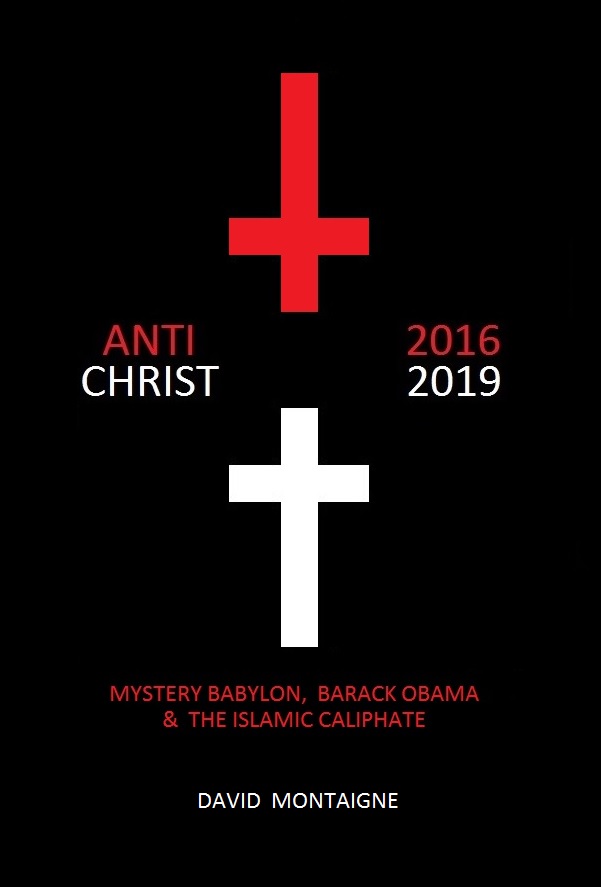 We encourage you to Share our Reports, Analyses, Breaking News and Videos. Simply Click your Favorite Social Media Button and Share.