On Iranian billboards, anyway.
"Obama's empowered and favored Mid East Muslim ally [Iran] is excited foreseeing the coming victory against the Jews and the Christians. For that they are having giant posters portraying Jesus [in blue robes] submitting to the will of the Muslim Mahdi standing and praying behind him. FARS News, Iran's news media stated "This banner was designed to show the final victory, led by Ibn al-Hasan Imam Mahdi". (Full article HERE)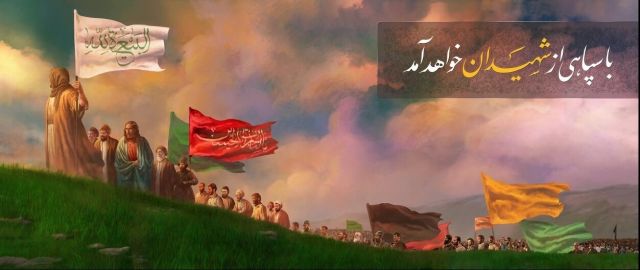 This image is one of many giant billboards popping up in Iran showing their end times savior, the Mahdi (or 12th Imam) leading Muslim armies to victory, along with Jesus, who Muslims believe was a legitimate prophet (though not the Son of God) and that Jesus will return to correct the world's religious views and help the Mahdi lead Islam to victory while destroying Judaism and Christianity.
If you've never heard this before – you haven't been reading my articles. You haven't been listening to Walid Shoebat or Joel Richardson.
And you haven't read – Antichrist 2016-2019: Mystery Babylon, Barack Obama & the Islamic Caliphate
Iran's leaders seem more than happy to martyr themselves in a nuclear Armageddon to bring on their version of the end times – which are almost a mirror image of Christian expectations. One religion's savior seems to be the other's Antichrist.
In this VIDEO, Iranian leader Ayatollah Khamenei discusses the return of the Imam Mahdi for 20 minutes. Subtitles show many interesting quotes, including:
"the end of the world will come when Imam Mahdi (may God hasten his re-appearance) establishes ultimate justice in the world."
And the Ayatollah believes the end times incarnation of this man is alive today: "We know his family. We know when he was born. We know the details."
"Waiting means expecting an event that will definitely happen."
"We are not waiting for someone who has not been born yet. No, we are waiting for someone who exists and is present among us."
"We should know that a great event will happen… We can never say that the event will not happen in a few years." (Keep in mind this video was recorded a few years ago already.)
"By Allah's favor, we will be among the soldiers who will fight alongside Imam Mahdi and I hope we will be martyred for his cause."
So Iran's leader spoke to his nation about the second coming of their long awaited apocalyptic end times savior – who they believe is already alive and known – who will soon lead them to death and martyrdom in an apocalyptic war that will establish Sharia Law over the world. This is the nation whose nuclear program President Obama does not seem too concerned about. Let's just assume he knows what he's talking about regarding "the religion of peace." This will all end well, right?
— contributed by David Montaigne, author of
Antichrist 2016-2019: Mystery Babylon, Barack Obama & the Islamic Caliphate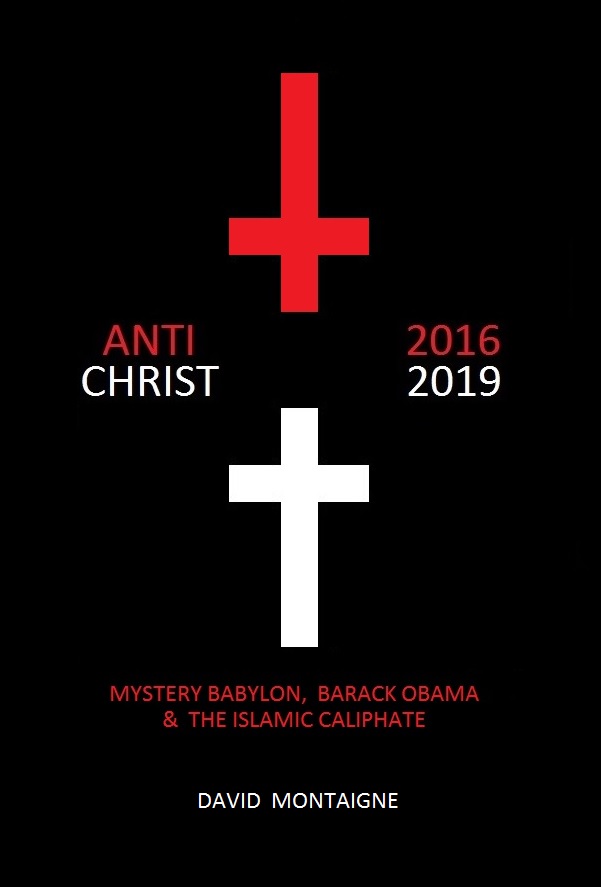 We encourage you to Share our Reports, Analyses, Breaking News and Videos. Simply Click your Favorite Social Media Button and Share.