Headline: Bitcoin & Blockchain Searches Exceed Trump! Blockchain Stocks Are Next!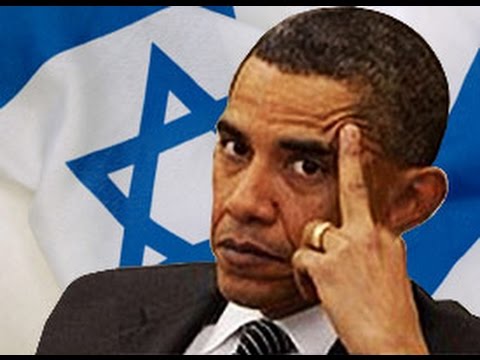 In March 2013, Public Policy Polling found that about 40 million Americans believed Obama is the Antichrist, and another 40 million thought he might be. As an article in The Guardian noted: "The study revealed that 13% of respondents thought Obama was "the antichrist", while another 13% were "not sure" – and so were at least appeared to be open to the possibility that he might be." The same article ("One in four Americans think Obama may be the antichrist, survey says") noted that "While 20% of Republicans believed Obama is the antichrist heralding the End Times, only 13% of independents did and just 6% of Democrats."
Of course more Republicans believe this. They tend to dislike Obama and tend to take the Bible more seriously. Christians who believe what the Bible says about the end times are more likely to pay attention to current events with Bible prophecy in mind. And there is no shortgae of news covering ominous events from Israel to Iran.
So it is no surprise that just a few days ago, the Christian site WND put out survey results on the same topic. In their article "6-6-6 in the City" they had given 14 possible choices for the Antichrist including Turkey, Russia, Germany, the Vatican, the Islamic World, and "there is no Antichrist." One choice stood out as the clear favorite – almost getting as many "votes" as the other 13 choices put together – "The White House at this moment" (43%) I admit the results do not represent America as a whole accurately, as the previous poll did. But 43% is still a high number, even for WND readers.
Why do so many people think Barack Obama is the Antichrist?
Some look at his handling of Israel and Iran. He clearly treats Israel poorly while bending over backwards to allow Iran to have nuclear weapons. This does not seem to be in the best interests of the region, the world, or the United States – the country Obama is supposed to serve and represent – not Iran.
Some look at Obama's stance on religion. He has openly mocked the Bible. He brought up "my Muslim faith" in an interview with George Stephanopoulos. Obama's more recent policies "have become progressively more hostile toward Christian civilization," said Cardinal Raymond Burke (head of the highest court at the Vatican) in a recent interview.
Many of Obama's own statements are blasphemous. Once when Morgan Freeman approached him at a fundraiser, Obama said: "'This guy was president before I was," referring to Freeman's role in Deep Impact. Next, a nod to Bruce Almighty, when Obama said "This guy was God before I was."
I go over the many clues from Bible prophecy (and other sources) that point to Obama as the most likely Antichrist candidate in my most recent book, Antichrist 2016-2019: Mystery Babylon, Barack Obama & the Islamic Caliphate – including the following excerpt:
"There is an amazing Islamic prophecy that seems relevant here. It is a 17th century Shiite prophecy which may very well be describing Barack Obama. This is not in the Qu'ran, (which is a thousand years older) but it is still a centuries-old "Hadith" (tradition.) Shi'ite Mullah Majlisi wrote Bahar al-Anvar (Oceans of Light) – 132 volumes of religious commentary that (along with the Qu'ran on which it comments) is the foundation of modern Shi'ite Islam.
Mullah Majlisi wrote that, Imam Ali Ibn Abi-Talib (Mohammed's cousin and son-in-law) prophesied that just prior to the return of the Twelfth Imam – the Mahdi – the Ultimate end times Savior of Islam – a "tall black man will assume the reins of government in the West." Leading "the strongest army on earth," the new western ruler in the West will carry "a clear sign" from the third imam, (whose name was Hussein Ibn Ali.) Obama's middle name, Hussein, is believed to be that sign. The Hadith also says that "Shiites should have no doubt that he is with us." Although "Buraq" in Arabic means lightning, the slightly different name Barack, in both Arabic and Farsi (Persian) means blessing; Barack Hussein means "the blessing of Hussein" in both languages. Even the surname Obama, written in the Persian alphabet as O-Ba-Ma, means "he is with us," another key point of Majlisi's tradition."
The news about Obama and Iran in recent months only makes me more certain that "he is with us" remains on target for Iran. What do you think? If you aren't sure, read Antichrist 2016-2019