Headline: Bitcoin & Blockchain Searches Exceed Trump! Blockchain Stocks Are Next!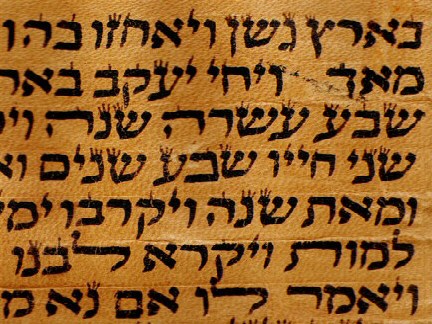 If there is any merit to finding these clues in Bible Code, then Obama is about to cause problems of biblical proportions and bring on Jacob's Time of Troubles within a few months – (Hebrew year 5775 only lasts until mid-September 2015) according to these rabbis – it probably has something to do with Islam, war, and economic collapse. At least, this is what they conclude after finding Obama's name with other significant words in the Torah. (Hebrew Old Testament)
If the video embed above isn't working, or doesn't start at the 6:56 mark CLICK LINK HERE
Their findings assume that Obama starts a chain of events in the summer of 2015 that soon accelerate out of control and "wreck the world." Will it be economic collapse? A European crisis over millions of refugees? Will fighting in Syria lead to WWIII? All of these would fit with the scenario in my book,
Antichrist 2016-2019: Mystery Babylon, Barack Obama & the Islamic Caliphate
in which a crisis starting around the end of 2015 gets very bad, leading to economic collapse, riots, martial law, new presidential powers, total dictatorship and a huge war by mid 2016.