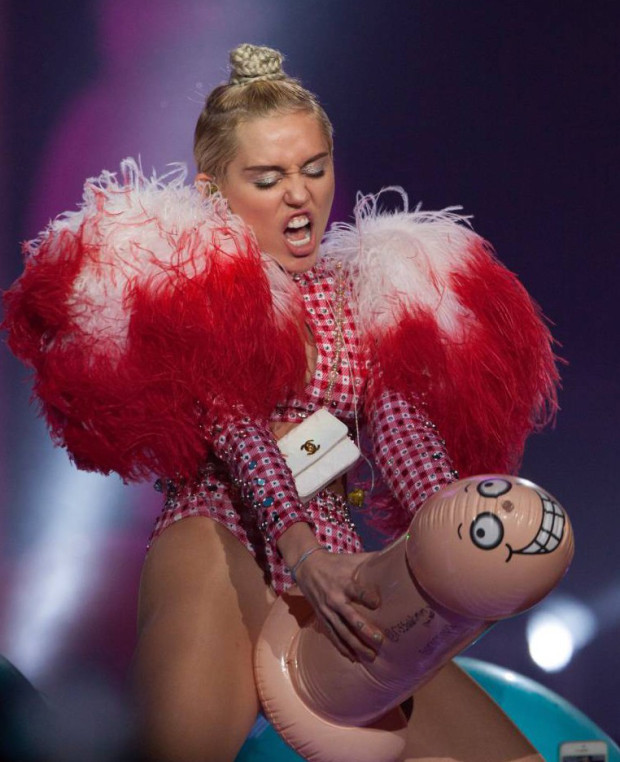 It's true folks, Miley Cyrus is on board the Trump bash wagon.
Yes, that Miley Cyrus! She is "disappointed" in Trump!
The same Miley Cyrus that teaches young people not to objectify women.
These are the kinds of people who are outraged with Donald Trump!
Overpasses For America is a grassroots organization. We dedicate this website to bringing you the hard to find truth in news. The website is not free to operate, and we do not charge for its use. If you would be so kind as to help offset our costs of operation by clicking an ad while you're here, we would greatly appreciate it! Thank you for visiting.
May God bless you and bless America.
It seems the there is a line of famous people waiting to take a swing at Donald Trump.
We need to let young people know this is not acceptable, and these are not the kind of people they should be like. Young people should not try to be like Miley Cyrus or anyone else who is attacking Trump.
????????????????????????????????????
The double standards and fantasy world these people live in is simply mindblowing.
Can we share this so everyone knows who is actually outrageD?
Source OverpassforAmerica.com
Check out more contributions by Jeffery Pritchett ranging from UFO to Bigfoot to Paranormal to Prophecy
We encourage you to Share our Reports, Analyses, Breaking News and Videos. Simply Click your Favorite Social Media Button and Share.