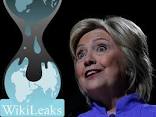 Early Monday morning, only hours after WikiLeaks released an additional 8,000 hacked emails from the Democrat National Committee, the organization's servers reportedly came under heavy attack by unknown assailants.
"Our email publication servers are under a targeted DoS attack since releasing #DNCLeak2," the group announced on Twitter at 12:51 a.m. EST.
DoS was short for denial of service, which refers to a cyber attack in which the attackers overwhelm the host's computers with service requests to the point where it is incapacitated.
The attack seemingly failed, as WikiLeaks appeared to be fully operational Monday morning, when it released another set of emails from the account of John Podesta, chair of Democrat presidential nominee Hillary's Clinton's campaign.
Specifically, the highly trafficked social network Twitter reportedly suffered an unexplained outage shortly after WikiLeaks announced the attack on its servers, leading many to speculate about whether the two events were related.
Regardless, Hillary Clinton campaign was no doubt happy to see a website under attack after its revelations about the inner workings of the DNC, the Hillary campaign and the American media.
However, the attack on WikiLeaks ultimately failed, and by the start of the business day Monday, news outlets were already beginning to digest the organization's latest set of emails.
Take, for instance, the 8,000 emails published Saturday. As reported by the
U.K. Daily Mail
, among them were emails that showed DNC operatives helping CNN anchors Wolf Blitzer and Jake Tapper prepare for interviews with GOP presidential nominee Donald Trump.
With the emails containing such damaging evidence regarding the media's incestuous relationship with the DNC, it does make one wonder whether either someone in the media, someone in the DNC or someone with a lot to lose (Hillary Clinton perhaps) was behind the attack on WikiLeaks …
H/T RT
Please share this story on Facebook and Twitter and let us know what you think about the unexplained attack on WikiLeaks and whether you think it has anything to do with the organization's release of 8,000 DNC emails!
Who do you think may be behind the attack? Scroll down to comment below!
Thanks www.conservativetribune.com
Check out more contributions by Jeffery Pritchett ranging from UFO to Bigfoot to Paranormal to Prophecy
We encourage you to Share our Reports, Analyses, Breaking News and Videos. Simply Click your Favorite Social Media Button and Share.