Watch *LIVE* 52-Hour Trump vs Clinton INFOWARS Alex Jones Election Showdown Marathon 2016
You are the resistance.
Donald Trump vs Hillary Clinton 2016 Historic American Election November 7th, 8th, and 9th
Since the beginning of time there have been constant attempts to enslave and subdue the spirit of humanity. From Barbarian hordes streaming down the mountain to the Stasi secret police torturing those who dreamed to be free.
In this age of rapidly accelerating technology the threat to our liberties is a very real and present danger. Alex Jones is a unique voice that sifts through the information and exposes the underlying intentions.
The manipulation of facts and the slow relentless war on reality is being waged on this landscape of the mind. When those who seek to control humanity can convince the world that what they say is true, we will rapidly descend into the most oppressive tyranny ever seen.
Alex Jones has built infowars from the ground up putting profits back into the company to continue to grow Exponentially. Alex has never taken a loan and is not beholden to advertisers, investors or any other group that could censor or influence his position. The listeners and viewers are Alex's partners and he has vowed to honor their trust and always remain truly independent.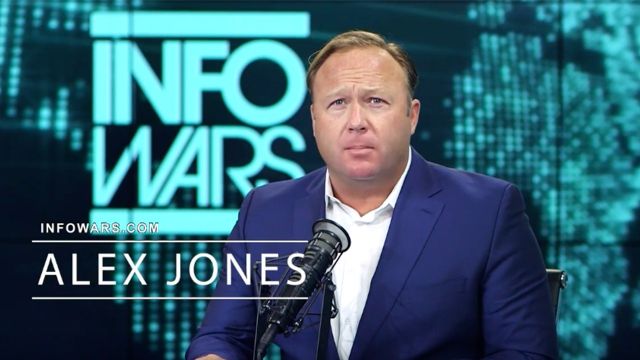 Alex Jones and Infowars stand against this onslaught. Every day connecting the dots, peeling back the onion. He digs deeper into the story with the insight of experts, whistleblowers and insiders. Seeking the truth and exposing the scientifically engineered lies of the globalists and their ultimate goal of enslaving humanity.
Check out more contributions by Jeffery Pritchett ranging from UFO to Bigfoot to Paranormal to Prophecy
We encourage you to Share our Reports, Analyses, Breaking News and Videos. Simply Click your Favorite Social Media Button and Share.