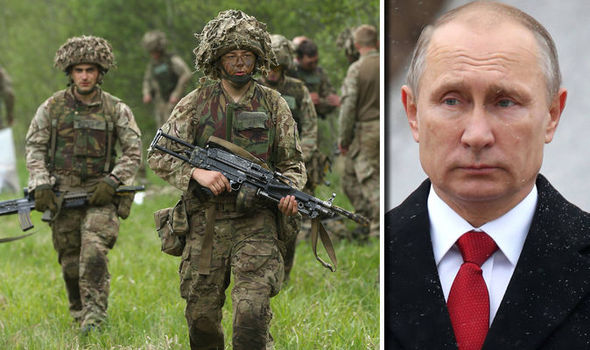 Up to 300,000 NATO troops have been put on alert amid rising tensions between Russia and the Baltic states.
Jens Stoltenberg, the secretary-general of NATO, said the alliance hoped to speed up the response time of thousands of its troops to allow it to react to a combat situation more effectively.
In October, it was reported Nato was preparing to station 4,000 troops on the Russian border with the Baltic states in its biggest military build-up since the Cold War. The troops will be summoned from nations across the alliance, including the UK.
"We have seen Russia being much more active in many different ways," Mr Stoltenberg told The Times.
"We have seen a more assertive Russia implementing a substantial military build-up over many years – tripling defence spending since 2000 in real terms; developing new military capabilities; exercising their forces and using military force against neighbours.
NATO is organising the "biggest reinforcement of its collective defence since the end of the Cold War" REUTERS
"We have also seen Russia using propaganda in Europe among NATO allies and that is exactly the reason why NATO is responding. We are responding with the biggest reinforcement of our collective defence since the end of the Cold War."
Mr Stoltenberg refused to be drawn on the specific number of troops being put on alert, but Britain's outgoing NATO representative Sir Adam Thomson said it was likely to be around 300,000.
Sir Adam said the aim was to find a way to mobilise the troops within two months, instead of the typical time of around six months.
The proposition was discussed by NATO defence ministers at a conference in October. "There are a large number of people in the armed forces of NATO allies, we are looking into how more of them can be ready at shorter notice," Mr Stoltenberg added.
Source:
http://www.thetimes.co.uk/article/…
Article excerpt [independent.co.uk]
Check out more contributions by Jeffery Pritchett ranging from UFO to Bigfoot to Paranormal to Prophecy
We encourage you to Share our Reports, Analyses, Breaking News and Videos. Simply Click your Favorite Social Media Button and Share.