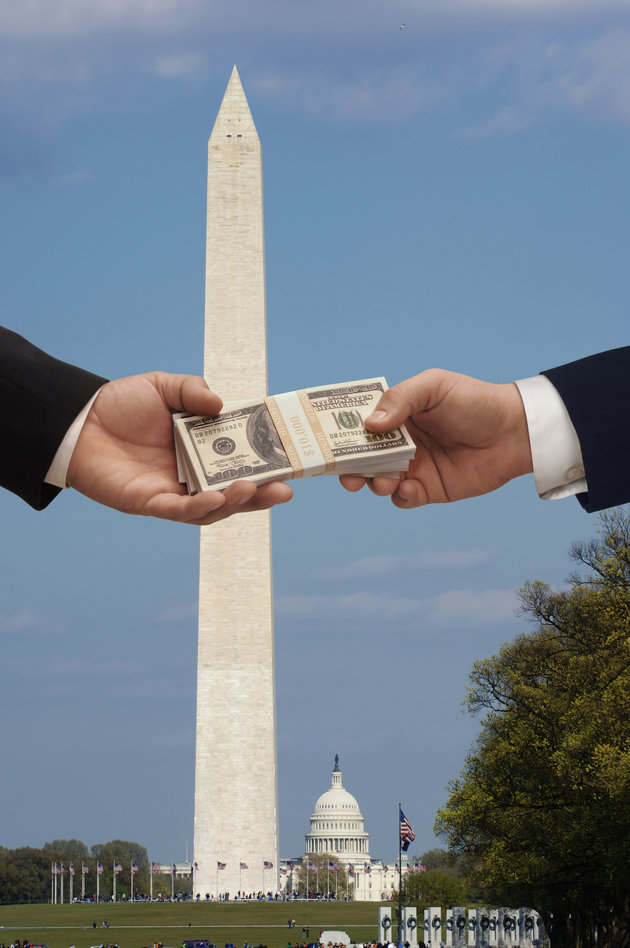 Just when you thought ethics standards couldn't get much worse on Capitol Hill… It's emerged that the House GOP quietly changed a rule last week to allow members to keep their records hidden from ethics or criminal investigations.
The tweak allows politicians to conceal any information members produce — even suspicious expenditures and budgets — if the Office of Congressional Ethics or the Department of Justice investigates them for criminal activity, the Center for Responsive Politics reports.
The change essentially makes a member of Congress the owner and sole controller of any records he or she creates, regardless of whether those documents touch on a public interest, such as use of taxpayer funds or the commission of a crime.
"Records created, generated, or received by the congressional office of a Member … are exclusively the personal property of the individual member … and such Member … has control over such records," the regulation states.
The change granting records control to members was passed without much notice amid news of a plan to gut the independence of the Office of Congressional Ethics, which caused a public outcry but failed to pass.
Under the new regulation, a lawmaker being investigated for misuse of taxpayer funds, for example, might now assert the privilege to withhold spending records from law enforcement authorities. Had that measure existed earlier, certain accounts might not have been accessible for corruption investigations that resulted in charges against members of Congress.
"Why on earth would Congress now create barriers to investigation and subpoenas of a member's spending records?" Center for Responsive Politics Sheila Krumholz executive director said to the Fiscal Times Monday. "This only benefits the incumbent politicians who passed this rule and those who would flout it, not the system and certainly not the public."
Allowing House members to block access to their records destroys the "critical element of independent oversight" over government records and members' activities, she added.
New Hampshire Democratic Rep. Carol Shea-Porter attacked House Republicans for seeking "far less transparency."
Over the years, several House members have been investigated for criminal activity related to misuse of funds, and have been forced to resign or charged with crimes.
The Office of Congressional Ethics is currently reviewing Rep. Duncan Hunter (R-Calif.) over allegations that he siphoned off tens of thousands of dollars of campaign funds for personal use ― including paying for his children's private school tuition and trips to Disneyland, jewelry, video games and sporting goods. The San Diego Union-Tribune reported last week that Hunter used campaign funds to pay for $600 in airline fees to fly a pet rabbit.
Source Huffington Post – by Mary Papenfuss
Check out more contributions by Jeffery Pritchett ranging from UFO to Bigfoot to Paranormal to Prophecy
~~~~~
Most people who use social media have figured out that Facebook and Google are in cahoots with the government. For those who are well aware of the issues, it's high time you switched over to Seen.life. It is a website that is similar to Facebook but without all the censorship.
Firearm friendly, you may buy sell or trade anything allowed by site TOS rules.
We encourage you to Share our Reports, Analyses, Breaking News and Videos. Simply Click your Favorite Social Media Button and Share.