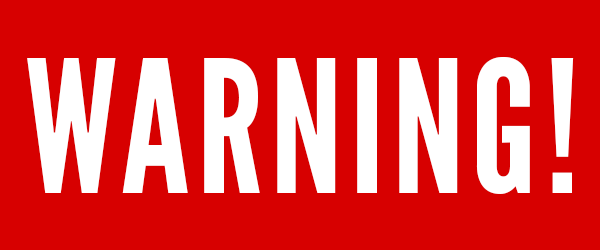 By Lisa Haven
Late last year, I warned that attacks against conservative patriots would intensify, and that those on the left would push ahead to silence conservatives, Christians and Trump supporters. Today, this is exactly what is happening.
In the video below I expose how patriotic websites and YouTube channels are the target of harassment, even to the point of being offered money to oppose each other. I also delve into tangible reports being published by the left that encourage threatening those who are in opposition. Here's the CRITICAL report…
Let's not forget on January 19th-21st, David Brock, a political operative, author, and commentator who founded the liberal media leftist group Media Matters, held an event where 100 top donors gathered together to discuss how to "attack Trump" at a Turnberry Isle Resort in Aventura, Florida.
While inside details from the meetings have been kept quiet, a leaked memo surfaced detailing the sick plans the progressive left has for not only Donald Trump but also alternative media and conservatives. Some of the things on the agenda include: getting Google and Facebook to intensify censorship of opposition and conservative news, defeat Donald Trump through impeachment or the ballot box in 2020 and intensify the attack campaign against Trump to levels never before seen with any other president. Here's a clip from page.2 of the document:
"In the next four years, Media Matters will continue its core mission of disarming right-wing misinformation, while leading the fight against the next generation of conservative disinformation: The proliferation of fake news and propaganda now threatening the country's information ecosystem. Here's what success will look like:
* Serial misinformers and right-wing propagandists inhabiting everything from social media to the highest levels of government will be exposed, discredited.
* Internet and social media platforms, like Google and Facebook, will no longer uncritically and without consequence host and enrich fake news sites and propagandists.
* Toxic alt-right social media-fueled harassment campaigns that silence dissent and poison our national discourse will be punished and halted.
… Shareblue will take back social media for Democrats. We will delegitimize Donald Trump's presidency by emboldening the opposition…
Trump allies will be forced to step down or change course due to news pushed by Shareblue.
It's obvious, Media Mattes and other leftist organization, plan to weaponize research and take action against conservatives. Please get this out to everyone you know.
More Critical Reads You Need to Hear by Lisa Haven! Click Here!
Subscribe to My Website at: www.LisaHaven.News
Check Me out On Youtube
For More Information See:
http://www.naturalnews.com/2017-02-16-health-ranger-threatened-by-left-wing-media-goons-destroy-alex-jones-or-we-will-destroy-you.html
http://www.matrixfiles.com/DavidBrock/Full-David-Brock-Confidential-Memo-On-Fighting-Trump.pdf
(Jan. 28th) https://www.youtube.com/watch?v=bHrjjgNN7cg&t=52s
https://wikileaks.org/cia-france-elections-2012/#Press%20Release%20%28english%29
http://www.express.co.uk/news/world/768335/Marine-Le-Pen-leading-voting-Poll-Macron-Fillon-France-Europe-Voter
https://www.scribd.com/document/337535680/Full-David-Brock-Confidential-Memo-On-Fighting-Trump#download
We encourage you to Share our Reports, Analyses, Breaking News and Videos. Simply Click your Favorite Social Media Button and Share.