Headline: Bitcoin & Blockchain Searches Exceed Trump! Blockchain Stocks Are Next!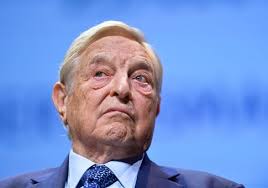 Our friend Michael DePinto has produced a short video on the group known as "Antifa." America is quickly being turned into hell, just like the Bible tells us because we have rejected God and His law. While I am for standing against the lawless and the organized Marxists, Muslims and sodomites that seek to overthrow the law, we will not do it adequately until we repent for our own lawlessness against a holy God. With that said, understand that these people rising up in this manner is a sign of God's judgment upon our nation (See Deuteronomy 28). -DCClothesline.com
The Soros-backed Democrat terror group known as "Antifa" is leading what many are calling "The Resistance."
The idiotic, self-destructive fight against President Trump and his America First agenda.
Their goal?
To make America "ungovernable" for the president of the United States.
From Daily Caller
These protesters say they will do whatever it takes to keep Trump from enacting his agenda, and many of them have shown a willingness to destroy public property, assault law enforcement officers and inflict violence upon their fellow citizens.
Inauguration Day provided a hint of what to expect from the far left during Trump's presidency: well-organized protests that feature alarmist rhetoric and have a proclivity to devolve into anarchic violence. Rioters smashed storefront windows, assaulted innocent bystanders and torched a limo all in the name of opposing Trump.
D.C.'s inauguration weekend violence was believed to be mostly the work of a group calling themselves DisruptJ20, which began planning to disrupt the inauguration and destroy property weeks in advance.
In the days and weeks leading up to the inauguration, DisruptJ20 publicly advertised an invitation to "Join us in refusing to normalize Trump's presidency, smashing his facade of legitimacy."
DisruptJ20 advocates using "direct action" tactics, which the group describes as taking "collective action to make social change without giving power over to an authority or middle person."
Most people who use social media have figured out that Facebook and Google are in cahoots with the government. For those who are well aware of the issues, it's high time you switched over to Seen.life.
Seen.life is a website that is similar to Facebook but without all the censorship. Firearm friendly, you may buy sell or trade anything allowed by site TOS rules.
Check out more contributions by Jeffery Pritchett ranging from UFO to Bigfoot to Paranormal to Prophecy