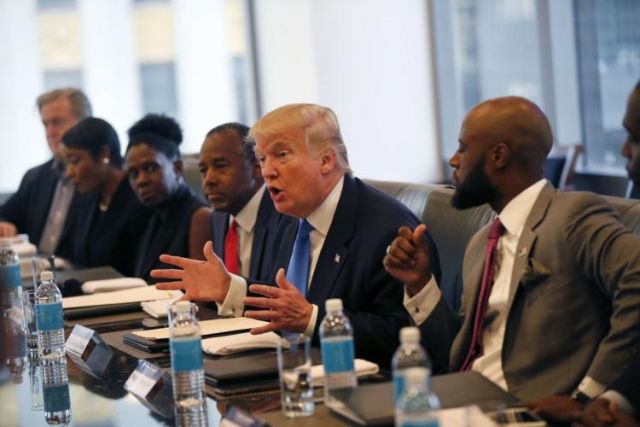 Lindsey Bruce for Liberty Writers reports, Trump haters have been losing their minds the passed few weeks. Protests have formed in all major cities in the nation, and it seems every liberal snowflake has their own reason to hate our president. The main reason for all the hostility however is Trump's "racism" toward the black community.
The U.S. census race definitions says a "black" is a person having origins in any of the black (sub-Saharan) racial groups of Africa. It includes people who indicate their race as "Black, African Am., or Negro" or who provide written entries such as African American, Afro-American, Kenyan, Nigerian, or Haitian.
What do you think about Trump's New Executive Order? Let us know in the comments section. Thanks for stopping by!
Most people who use social media have figured out that Facebook and Google are in cahoots with the government. For those who are well aware of the issues, it's high time you switched over to Seen.life.
Seen.life is a website that is similar to Facebook but without all the censorship. Firearm friendly, you may buy sell or trade anything allowed by site TOS rules.
Check out more contributions by Jeffery Pritchett ranging from UFO to Bigfoot to Paranormal to Prophecy
We encourage you to Share our Reports, Analyses, Breaking News and Videos. Simply Click your Favorite Social Media Button and Share.