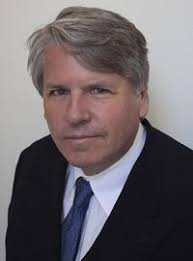 I returned from a business trip in Mexico City tonight. Yesterday was the 7.1 earthquake and I was in a meeting on the top floor of a 14 story building when it hit. 7.1 is strong as earthquakes go; there can be stronger, but this magnitude can cause a lot of damage and loss of life. The last time I was in Mexico City was 32 years ago, six weeks after the last big one. That one was worse, coming in at about 8.0, about 8 times stronger, but 7.1 is still very bad. Things were really wrecked in 1985, sidewalks had steps 12 inches high where they were supposed to be flat. Buildings tilted like the leaning tower of Pisa and cutting torches sent sparks out of wrecked building all night long. Entire blocks were piles of rubble.
This time was different. The building codes have had 32 years to build much stronger buildings, the engineering is much better and while there were some terrible collapses, many of the newer building escaped with minor cosmetic damage. All that steel and engineering really paid off. They were well prepared, with earthquake drills so everyone knew what to do when the real event happened. It was really impressive to see.
The office tower where we were meeting was in a mountainous neighborhood in the suburbs and obviously built on rock. That makes a big difference, especially compared to the dry lake bed most of Mexico City is built on, where thing just sink into the dried mud. Reforma, the major street in downtown Mexico City suffered quite a bit of damage and I'm guessing that's also where a lot of the loss of property and life happened.
What struck me about this earthquake was the way the Mexican people handled themselves. There was no panic, everyone very calmly moved away from the windows towards the elevator shaft, even while they were literally being thrown about. People helped each other and genuinely looked after each other. You couldn't miss the compassion and kindness.
Most of the city was back in business after a few hours and by the next day things in this neighborhood seemed back to normal. There are still rescue efforts ongoing, the subway is closed and some people are still without electricity, so it's not over for a lot of people. Compared to the Northridge quake, the Mexicans are much better organized. You could say they go through a lot of earthquakes, but that's not it. It's about the moral character of the people.
They really took care of each other. I'll never forget that, it left a real impression.
Let's have prayers for those who are missing and injured and wish the best to their families.
via Chris Kitze of BIN
Source https://www.linkedin.com/pulse/mexico-city-quake-remarkable-people-chris-kitze?published=t
I host the Church of Mabus radio show and it is going on 8 years. I've been in the paranormal community for 20 years. I provide content from a network of sources and guests and allies. Ranging from Politics to the Paranormal and the Spiritual. You can check out my other articles here at my BIOGRAPHY at BIN and you can check out my free radio show at this link HERE. Thanks for showing your support and stopping by!
We encourage you to Share our Reports, Analyses, Breaking News and Videos. Simply Click your Favorite Social Media Button and Share.