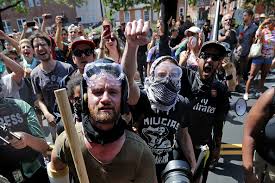 Respect is necessary to truly be heard. Justice unites the collective under a single ethical banner. Those who see this banner are filled with hope and support for Anonymous. Hope is the tool of change which ignites false promises and illuminates minds lost in the darkness of fear. Anonymous give individuals strength to speak out, and makes their voices magnified times nine-thousand and one. Without justice, Anonymous is separated and the people, truly lost.
Antifa is a contraction of the word "anti-fascist". Antifa (United States), a movement of anti-fascist American activist groups. Antifa: The Anti-Fascist Handbook by Mark Bray. Anti-Fascist Action, a British group. Antifaschistische Aktion, a German group whose name means "Anti-Fascist Action"
Anonymous is a loosely organized hacktivist collective created to promote free speech, unimpeded access to information, and transparency in government and corporate activities. The collective's slogan "We are Legion" refers to both the group's numbers and the anonymity of its members.
Anonymous comprises a diverse group of individuals connecting through social networking sites, forums and blogs scattered all over the world. Although the group was initially known for online pranks, it has become more serious and political in recent years.
What do you think about Anonymous taking on Antifa? Let us know in the comments section and thanks for stopping by BIN! Stay tuned for more breaking news!
I host the Church of Mabus radio show and it is going on 8 years. I've been in the paranormal community for 20 years. I provide content from a network of sources and guests and allies. Ranging from Politics to the Paranormal and the Spiritual. You can check out my other articles here at my BIOGRAPHY at BIN and you can check out my free radio show at this link HERE. Thanks for showing your support and stopping by.
We encourage you to Share our Reports, Analyses, Breaking News and Videos. Simply Click your Favorite Social Media Button and Share.