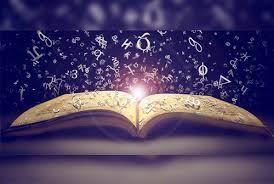 In this video, I expose the numerology of the Las Vegas False Flag shooting from October 1st, 2017.
We are in a new information age and the occult no longer has the edge on knowledge. See how this attack was a tribute to the ancient Roman God of trust and good faith, Fides, and its asteroid.
Las Vegas shooting timeline – all Pacific Standard Time
21:40 (04:40 GMT) Route 91 Harvest festival begins its closing act
21:59 Paddock shoots security guard Jesus Campos outside his 32nd floor room
22:05 Paddock opens fire on concert-goers below after smashing his window with a hammer
22:15 Paddock stops firing
22:17 The first police arrive on the scene and find the wounded security guard near Paddock's room a minute later
22:38 Police publicly confirm an active shooter
23:20 Swat team breaks into Paddock's room and finds him dead from a suspected self-inflicted gunshot
Source: Clark County sheriff's office via BBC
nu·mer·ol·o·gy
ˌn(y)o͞oməˈräləjē/
noun
the branch of knowledge that deals with the occult significance of numbers.
Origin
early 20th century: from Latin numerus 'a number' + -logy.
Use over time for: numerology
I host the Church of Mabus radio show and it is going on 8 years. I've been in the paranormal community for 20 years. I provide content from a network of sources and guests and allies. Ranging from Politics to the Paranormal and the Spiritual. You can check out my other articles here at my BIOGRAPHY at BIN and you can check out my free radio show at this link HERE. Thanks for showing your support and stopping by.
We encourage you to Share our Reports, Analyses, Breaking News and Videos. Simply Click your Favorite Social Media Button and Share.