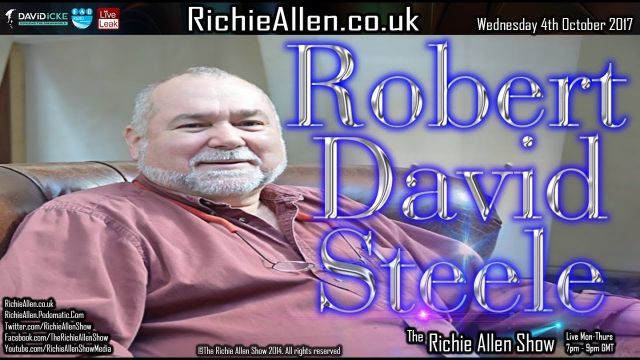 Robert David Steele Vivas is an American activist and a former Central Intelligence Agency clandestine services case officer known for his promotion of open source intelligence. Steele was a candidate for the Reform Party's nomination for President of the United States in the 2012 presidential election until February 23, 2012.
About Robert David Steele
What the world lacks right now—especially the United States, where every form of organization from government to banks to labor unions has betrayed the public trust—is integrity. Also lacking is public intelligence in the sense of decision-support: knowing what one needs to know in order to make honest decisions for the good of all, rather than corrupt decisions for the good of the few.
The Open-Source Everything Manifesto is a distillation of author, strategist, analyst, and reformer Robert David Steele life's work: the transition from top-down secret command and control to a world of bottom-up, consensual, collective decision-making as a means to solve the major crises facing our world today. The book is intended to be a catalyst for citizen dialog and deliberation, and for inspiring the continued evolution of a nation in which all citizens realize our shared aspiration of direct democracy—informed participatory democracy. Open-Source Everything is a cultural and philosophical concept that is essential to creating a prosperous world at peace, a world that works for one hundred percent of humanity. The future of intelligence is not secret, not federal, and not expensive. It is about transparency, truth, and trust among our local to global collective. Only "open" is scalable.
As we strive to recover from the closed world corruption and secrecy that has enabled massive fraud within governments, banks, corporations, and even non-profits and universities, this timely book is a manifesto for liberation—not just open technology, but open everything.
I host the Church of Mabus radio show and it is going on 8 years. I've been in the paranormal community for 20 years. I provide content from a network of sources and guests and allies. Ranging from Politics to the Paranormal and the Spiritual. You can check out my other articles here at my BIOGRAPHY at BIN and you can check out my free radio show at this link HERE. Thanks for showing your support and stopping by.
We encourage you to Share our Reports, Analyses, Breaking News and Videos. Simply Click your Favorite Social Media Button and Share.