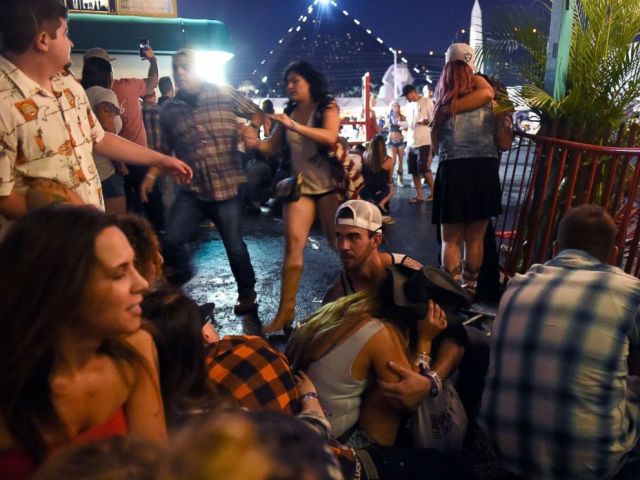 Update they are saying 50 dead confirmed now. Sheesh Louise
More than 20 people were killed and 100 injured in a horrific shooting near the Mandalay Bay Resort and Casino in Las Vegas Sunday night, police said.
The "nonstop gunfire," according to one witness, sent bystanders outside the resort on the Vegas strip ducking for cover and fleeing for their lives. Tourists hid in their hotel rooms and flights headed into the McCarran International Airport airport were held elsewhere.
Bystanders sprang into action, caring for the wounded and at least one described someone dying in their arms.
Videos filmed by onlookers gave a window into the chaos that ensued, with some thinking that fireworks were going off. The final night of the Route 91 Harvest Music Festival was taking place across the street from Mandalay Bay when the shooting took place and concertgoers were caught off-guard.
In the wake of the shooting, the Las Vegas Police Department said that "one suspect is down" and they did not believe there were any more shooters.
"We were just at the concert there, and Jason Aldean was playing," one of the concertgoers, named Mike Cronk, 48, a retired teacher, told ABC News. "Kinda sounded like some fireworks going off. I think there was the first kinda volley, and then all of the sudden second volley. My buddy's like 'I just got hit, ya know.' He got hit three times. Then people started diving for the ground. And it just continued."
"It was pretty much chaotic," Cronk continued. "Lots of people got hit. …It took a while to get him out. We had to get him over the fence and hiding under the stage for a while, ya know, to be safe. And finally we had to move him because he had three chest wounds."
Mike said his group were finally able to track down an ambulance "and basically the one guy ended up dying in my arms because he was bleeding," he said. "And my buddy got in there. We got three more people in the ambulance. … But I just got a message from my buddy — and he's going to be okay."
As bursts of gunfire crackled in the air, people outside of the casino ducked and screamed, according to video filmed by witnesses.
"We're going to get trampled if we don't go," a bystander could be heard saying in a dramatic video of the incident. Confusion appeared to abound as those outside fled the scene with another person saying, "it's fireworks."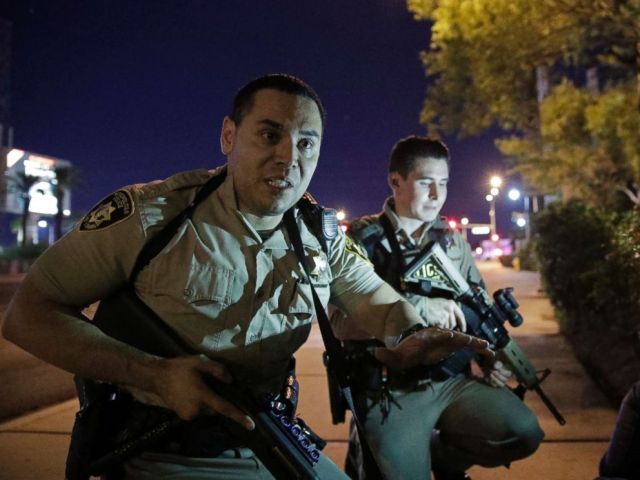 Another witness, Jake Freeman, said he was standing on the rooftop of a nearby hotel when the shooting broke out.
"I had a bird's-eye view" of the shooting, Freeman said in a phone interview with ABC News. He said he saw "crowds of people running" as people "dropped to the ground."
"At the moment we didn't realize that they were being shot," he said.
In the wake of the shooting, Aldeen posted an image of Las Vegas on Instagram and wrote "Pray for Las Vegas." – ABCNews
I host the Church of Mabus radio show and it is going on 8 years. I've been in the paranormal community for 20 years. I provide content from a network of sources and guests and allies. Ranging from Politics to the Paranormal and the Spiritual. You can check out my other articles here at my BIOGRAPHY at BIN and you can check out my free radio show at this link HERE. Thanks for showing your support and stopping by.
We encourage you to Share our Reports, Analyses, Breaking News and Videos. Simply Click your Favorite Social Media Button and Share.