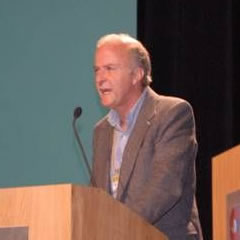 Jim Willie CB is a statistical analyst in marketing research and retail forecasting. He holds a PhD in Statistics. His career has stretched over 25 years. He aspires to thrive in the financial editor world, unencumbered by the limitations of economic credentials.
"I do not know with what weapons World War III will be fought, but World War IV will be fought with sticks and stones") is attributed to an unidentified letter to Harry S. Truman in "The culture of Einstein" by Alex Johnson, MSNBC, (18 April 2005).
In a recent Bloomberg column, former Obama administration regulatory czar Cass Sunstein defines the Deep State as merely "the talented professionals who serve both Democratic and Republican administrations, and who are civil servants rather than political appointees." While not incorrect as such, that definition is superficial and not especially informative. Actions of state functionaries tend to maximize the state's growth and their own discretionary power.
Others identify the Deep State as residing completely or nearly completely in the US "intelligence community" specifically and the Military-Industrial Complex in general, or in Washington's sprawling regulatory apparatus. via Fee.org
I host the Church of Mabus radio show and it is going on 8 years. I've been in the paranormal community for 20 years. I provide content from a network of sources and guests and allies. Ranging from Politics to the Paranormal and the Spiritual. You can check out my other articles here at my BIOGRAPHY at BIN and you can check out my free radio show at this link HERE. Thanks for showing your support and stopping by.
We encourage you to Share our Reports, Analyses, Breaking News and Videos. Simply Click your Favorite Social Media Button and Share.