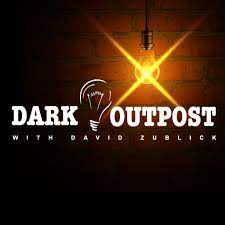 Deborah Tavares on Kill Cities and what the Rothschilds are up to regarding them. Here is a little background on here before you watch the video.
Smart Meters
As a step in fighting back, Tavares recommended that people log onto the Refuse Smart Meters website that contained the relevant articles of interest as and and how to get the articles and items to prevent the meters being installed on people's property.
In an article in the New York Times, New Electricity Meters Stir Fears in Jan 2011, it said that she along with other protestors were arrested that month for blocking a driveway of a center for meter installation trucks in Rohnert Park, south of Santa Rosa. She said that it wasn't about saving money, it was about control.
Bohemian Grove
In July 2011, Tavares was in a car approaching Bohemian Grove and was nearly killed when a speeding car slammed in to the car she was in. Activist / film maker Alex Jones had managed to sneak into Bohemian Grove and what he witnessed was the subject of his 2000 documentary Dark Secrets: Inside Bohemian Grove and the Order of Death. Anthony J. Hilder was reportedly working on a film about it as well.
celtic shaman
You need only read some of the UN agendas and will soon realise what has been planned by the enemies of humanity ! Weather wars are the major weapon of choice at the present to corral folks into certain cities and force them to live in tiny apts. They literally tell us their plans and folks are side tracked with trying to get by and side tracked by materialism and celebrity worship and consumerism ! It's not looking good for the common folk right now and nothing less than unity will beat them. Peace.

Brian Girard
everyone must fight this all the way, please get creative on ways to stop this and save humanity and the web of life on earth that they plan to kill, everyone must get involved and resist and do not consent to anything and expose/ fight/ educate/ resist.
I host the Church of Mabus radio show and it is going on 8 years. I've been in the paranormal community for 20 years. I provide content from a network of sources and guests and allies. Ranging from Politics to the Paranormal and the Spiritual. You can check out my other articles here at my BIOGRAPHY at BIN and you can check out my free radio show at this link HERE. Thanks for showing your support and stopping by.
We encourage you to Share our Reports, Analyses, Breaking News and Videos. Simply Click your Favorite Social Media Button and Share.