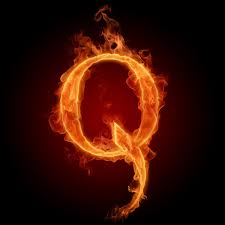 Per The Donald: Little Adam Schiff, who is desperate to run for higher office, is one of the biggest liars and leakers in Washington, right up there with Comey, Warner, Brennan and Clapper! Adam leaves closed committee hearings to illegally leak confidential information. Must be stopped!
A Patriot has surfaced that is giving many hope and he goes by the name of Q.
Let me start off by saying that the Q Anon / Q Clearance Patriot posts are so vast in scope, to summarize 'everything' is nearly impossible. The posts paint a huge picture around the basis that 'everything is connected and everything has meaning'.
Q appears to have connections at the highest levels and has posted many things that seem to verify that he/she is the real deal. The information that Q has revealed is mostly in the form of a Question leading you to fill in the blanks. via Magapill
pa·tri·ot
ˈpātrēət/
noun
1.

a person who vigorously supports their country and is prepared to defend it against enemies or detractors.
"We see the government of God over the world is hidden," Francis Bacon wrote in 1605, describing the deepest of deep states: the lord's reign over us, which Bacon thought a good model for earthly rule. "Obscure and invisible" was how Bacon thought government worked best, and King James I agreed, instructing, in 1624, a too inquisitive subject that none shall "meddle with anything concerning our Government, or deep Matters of State." via The Nation
Q Anon Daily
Jerome Corsi
I host the Church of Mabus radio show and it is going on 8 years. I've been in the paranormal community for 20 years. I provide content from a network of sources and guests and allies. Ranging from Politics to the Paranormal and the Spiritual. You can check out my other articles here at my BIOGRAPHY at BIN and you can check out my free radio show at this link HERE. Thanks for showing your support and stopping by.
We encourage you to Share our Reports, Analyses, Breaking News and Videos. Simply Click your Favorite Social Media Button and Share.