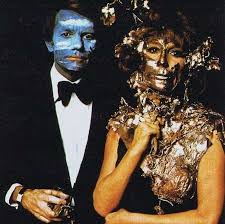 The original Bavarian Illuminati was a secret society that was rumored to control world affairs in the 1700s, including the French Revolution. More modern-day interpretations see the cult as in control much of pop culture. Rothschild is a family that has defined several eras of financial history, and has established institutions and residency across Europe needs no introduction.
Although the family wealth has been divided among many descendants and heirs throughout the years, the Rothschilds still rank among the wealthiest lineages in the world. It is estimated that the Rothschild family controls more than $2 trillion worth of assets.
Not a new Q post. But a theory of mine on the booms. Mrs Spade hangs herself with a scarf? who wears scarfs alot? Yup she was in the clinton foundation.
via Spaceshot76
Exposing the lies "they" tell us, you know "they" everyday after 9/11 happened for about 3 weeks they kept saying Osama Bin Laden Osama Bin Laden, and then one day I came home from work and it's up we're going to Iraq now, 911 opened me up to a lot of conspiracies, social security trust, negotiable instruments, etc. For those who don't think they lie about almost everything, you need to get your head out of your rear end.
I host the Church of Mabus radio show and it is going on 8 years. I've been in the paranormal community for 20 years. I provide content from a network of sources and guests and allies. Ranging from Politics to the Paranormal and the Spiritual. You can check out my other articles here at my BIOGRAPHY at BIN and you can check out my free radio show at this link HERE. Thanks for showing your support and stopping by.
We encourage you to Share our Reports, Analyses, Breaking News and Videos. Simply Click your Favorite Social Media Button and Share.