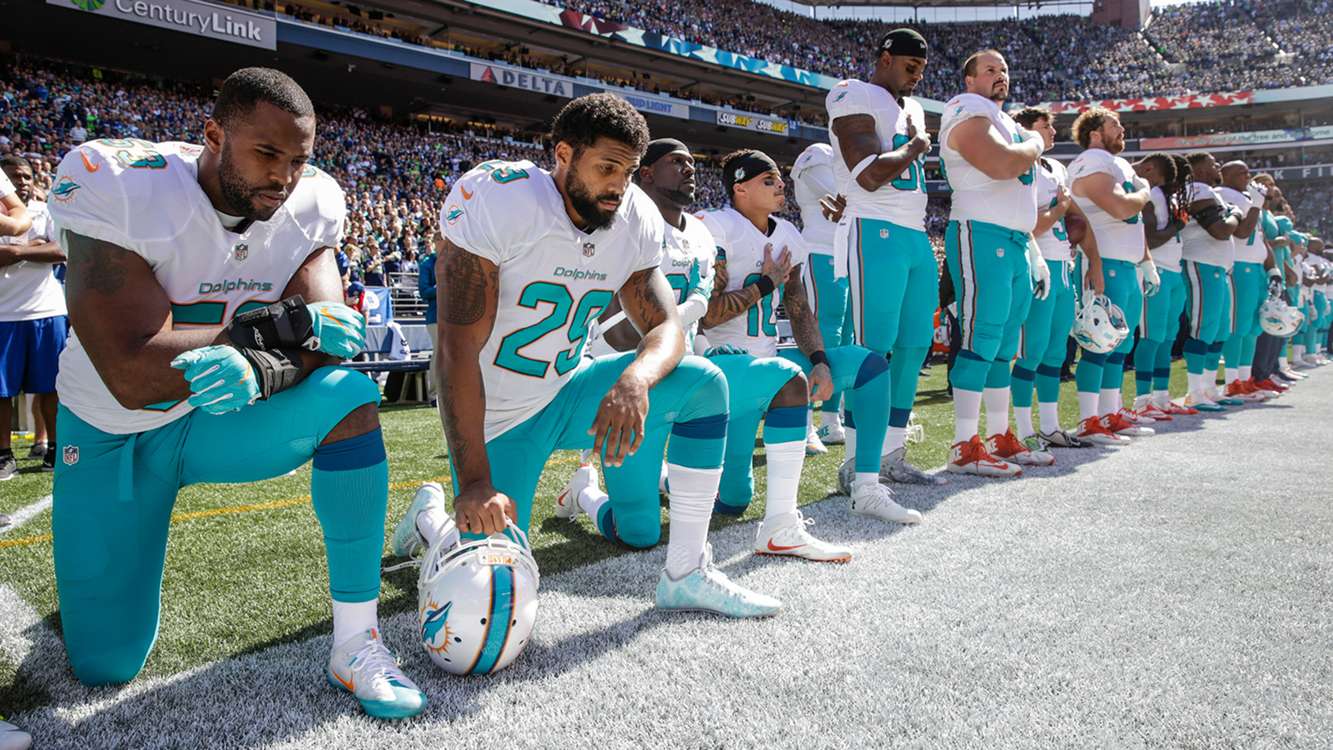 Published on Sep 24, 2017
SUBSCRIBE 103
Robert's Great Uncle died in Pearl Harbo,r our family has had Marines and Army and Navy enlisted, our son currently serves in the US Army, the flag stands for every Veteran and every American. Let us not disrespect this great nation and our great patriots.
After seeing the reviews: Is it possible to keep the conversation civil? This is not about race, it is about love of country. If players want to take a stand against discrimination and race issues, that is all well and good and needed. It just should not be done at their workplace which, in our opinion, is hurting the game.
Why don't they all start a player movement to go to the communities and cities that are struggling with gangs and violence and personally get involved, and not in a minor way with words. Why don't they invest their time, money and name into education and support of fatherless families? Even though many already do, and I applaud them! Why don't they all band together and actually help solve race issues. Too many are talkers and not doers, it is not worth their time and money. Think about it, how easy is it to take a knee? Where's the Beef? (old Wendy's commercial)
We are a great nation and we can solve this problem. By the way part of our family is Black, not that it should matter, Gay not that it should matter, many of our friends are Black and Hispanic, Asian, Jewish and Arab, not that it should matter at all. We love them all the same. Hate has no place in our hearts. If hate resides in yours, I pray the Lord Jesus leads you to have a change of heart. I am asking you all, please do not post words of hate on this page regardless on which side of the issue you stand. We would appreciate a open minded civilized conversation.
We encourage you to Share our Reports, Analyses, Breaking News and Videos. Simply Click your Favorite Social Media Button and Share.