If this story is true, this is absolutley amazing.
Here is the link to the orginal Story http://roma.corriere.it/notizie/cronaca/16_novembre_22/roma-trovata-ragazza-senzatetto-molto-educata-che-parla-inglese-sospetti-madeleine-mccann-8850417e-b092-11e6-b55d-c69c2623ee72.shtml
Also Featured In Daily Mail
http://www.dailymail.co.uk/news/article-3958402/Mystery-English-speaking-girl-living-streets-Rome-Internet-campaigners-try-identify-young-homeless-woman-Maria-amid-speculation-Madeleine-McCann.html
Some reddit users have suggested this is just a fake story to get Madeleine McCann and the Podesta connections out of the top search of google. for more info on that Podesta connection go here http://www.thelastamericanvagabond.com/top-news/podesta-brothers-revealed/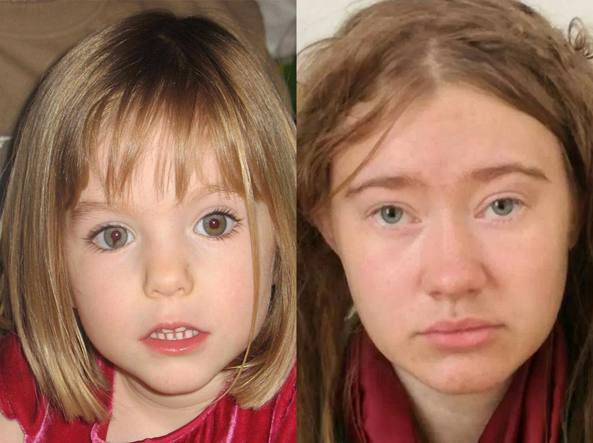 Below is the google translated to english text
Roma, homeless girl found
Very educated and English speaking
Suspects: "And Madeleine McCann?"
The police said his name was Maria: The teenager has blond hair and blue eyes. According SOME internet could be the girl disappeared in the Algarve in 2007, a time when on vacation with her parents. But the doubts are many
It is the mystery of a young homeless man who wanders the streets of Rome. She speaks English and said her name was Mary, but does not want to talk to the police. Wearing the same clothes for weeks, living on the street and refuses to sleep in the hostels for the poor of the city. blue eyes and blond hair for someone might look like Madeleine McCann, who disappeared in 2007 in Portugal. But there are many reports.
The homeless around Rome
She wanders the streets of Rome with two large plastic bags, dressed in a beige long skirt, a waterproof coat, black sneakers for men. She looks unkempt, long hair and ill-combed, the dull blue eyes. Who he says that the girl approached refuses aid money and answers questions in English. The police tried to talk to her to clarify his identity, but the teenager has no identification documents with them. He tells to call Mary, but sometimes also gives other names.
The resemblance to Madeleine McCann
The case of the young homeless and nameless is attracting international attention since his face has been associated with that of Madeleine McCann. The similarity of some facial features between the Roman homeless and four-year girl disappeared in May 2007 in the Algarve, the color of her eyes, the nose, the fact that you speak English could indicate whether the British. But it is a hypothesis and caution is a must, especially because the young man has not provided any actual evidence to the association with the girl disappeared in Portugal.
Doubts about the facial features and eye spot
A few notes expert as a distinctive feature of Madeleine was a dark spot in the iris of the right eye. And a dark spot is present in the right eye of the young homeless seen in Rome, but has a different form. But doubts whether the British girl are so many. Like those on the age of the young found in Rome which seems to be in their late teens, while the small McCann would be younger: born May 12, 2003, today would have 13 and a half and 'Maria' seems to have a few more years.
Suspicions about other missing girls
But according to the website Missing Persons of America that deals with finding missing people not only in the United States, the young may be associated with other missing girls: Amanda might be Adlai who was kidnapped in Michigan in 2008 or Maria-Brigitte Henselmann disappeared from Germany in 2008 or even Vick Voitsekhivska disappeared in 2010 in Ukraine. The case also dealt with the transmission Who has seen? who writes on his website: "Some viewers have asked for help this girl for several weeks wandering in the center of Rome in obvious difficulty. It does not seem used to living on the street and to those who approached to ask her if she needs something responds in English. Could come from Great Britain and Eastern Europe "and stressed the importance of trying to trace the relatives of the girl or the institutions of his country because his or her care. "It seems that it is not used to this kind of life. It is very attentive and well educated even while eating, "says those who personally view, assuming it can be a student maybe even Eastern Europe.
Most people who use social media have figured out that Facebook and Google are in cahoots with the government, for those who are well aware of the issues it's high time you switched over to Seen.life. It is a website that is similar to Facebook but without all the censorship.
We encourage you to Share our Reports, Analyses, Breaking News and Videos. Simply Click your Favorite Social Media Button and Share.