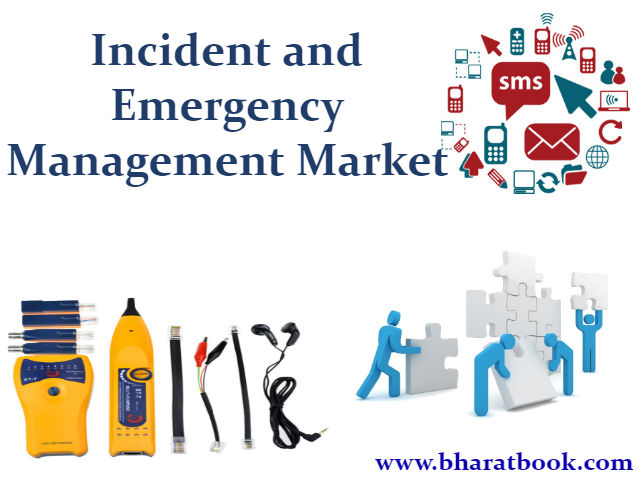 Increasing terrorist and bio-hazardous attacks (bio-terrorism) and increasing cost of natural disaster is expected to drive the overall market
The incident and emergency management market size is estimated to grow from USD 88.58 billion in 2016 to USD 114.01 billion by 2021, at a Compound Annual Growth Rate (CAGR) of 5.2% due to increasing terrorist and bio-hazardous attacks (bio-terrorism), increased government regulations and norms. In addition, rising cost of disasters and ever-changing climatic conditions lead to increasing demand for incident and emergency products and solutions. However, factors such as outdated incident and emergency management infrastructure and disconnection between disaster risk reduction policy and emergency management in practice are the major restraints in the overall growth of the market.
Application system to dominate during the forecast period
In 2016, the application system is expected to dominate the system and solution segment in the incident and emergency market. Application systems include tsunami warning system, earthquake/seismic warning system, traffic and transportation management system, remote weather monitoring system, inventory and database management system, and safety management system. These systems help to gather information from previous incidents as well as analyze the ongoing changes and generate alerts and warn government and disaster management authorities.
Latin America is projected to witness the highest growth during the forecast period
North America is expected to hold the largest market share of the incident and emergency management market in 2016, as in the recent years, this region has been exposed to many natural and manmade disasters. Latin America is expected to have the highest growth rate during the forecast period due to the increased government expenditure on emergency and disaster management to manage various international events and safeguard the public interests.
In the process of determining and verifying the market size for several segments and subsegments gathered through secondary research, extensive primary interviews were conducted with key industry personnel. The break-up of profiles of primary discussion participants is given below.
• By Company Type: Tier-1: 35%, Tier-2: 45%, and Tier-3: 20% companies
• By Designation: C-Level: 35%, Director Level: 25%, and Others: 40%
• By Region: North America: 45%, Europe: 20%, Asia-Pacific: 30%, and Rest of the World: 5%

We encourage you to Share our Reports, Analyses, Breaking News and Videos. Simply Click your Favorite Social Media Button and Share.