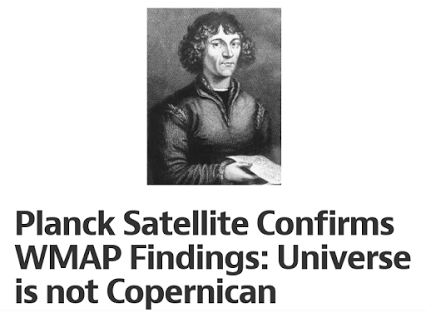 Heliocentrism is Faith-based 'Occult Scientism'
( DTS & Associates, http://www.dtschmitz.com )
So, what comes from WMAP satelitte CMB data collection concludes we, Earthlings, do not live in a Copernican Universe. This finding has turned Astronomy Cosmology effectively on its ear with nowhere to turn. Further, Planck's WMAP mission website Professor Efstathiou states in a 2013 summary:
"Our ultimate goal would be to construct a new model that predicts the anomalies and links them together. But these are early days; so far, we don't know whether this is possible and what type of new physics might be needed. And that's exciting"
New Physics ey? Hmmm. It seems that something is truly amiss. In fact, NASA, continues to bob and weave on the subject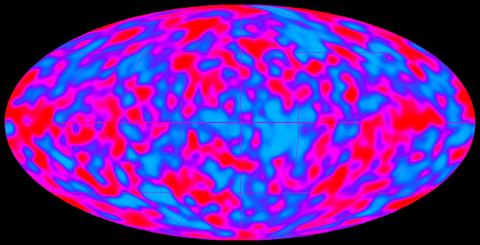 https://smd-prod.s3.amazonaws.com/science-green/s3fs-public/mnt/medialibrary/2011/07/21/403322main_COBEallsky_full.jpg
by reporting and injecting their own speculative, presumptive conclusions (per usual):
"The cosmic microwave background radiation is a remnant of the Big Bang. These minute temperature variations (depicted here as varying shades of blue and purple) are linked to slight density variations in the early universe. These variations are believed to have given rise to the structures that populate the universe today: clusters of galaxies, as well as vast, empty regions."
Ptewy. Is NASA pleading insanity? Please. There are some underlying assumptions here which people using 'critical thinking' have taken issue with. Big Bang Theory is one big theory, and unproven. It's theory so it's not something which can be foundational upon which to build proven facts and advance scientific knowledge.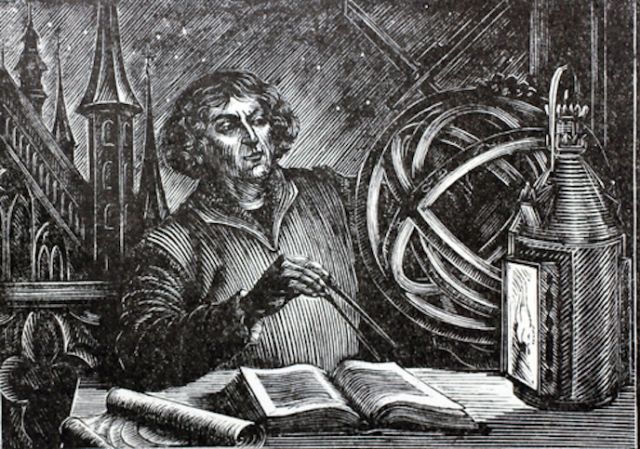 Stellar Parallax and Fantastical Distance Measurements
Was I supposed to go along with everything that NASA spews forth without their furnishing any empirical physical evidence?
Putting Big Bang aside, you see, I cannot accept that Stellar Parallax exists. Nor, can the writer of this excellent article who boldly entitled his story Heliocentrism is Dead. That is a pretty bold statement if there ever was.
That's good old Nicholaus Copernicus shown in the right picture inset. Such a noble, respected person, yes? So much so, nobody took the trouble to really put his theory of Heliocentrism to the test. What? Unproven theory again? Yep. Afraid so. Sorry. But this is too big a 'hoagie sandwich' for me to swallow Folks.
And, through the centuries since Copernican Heliocentrism theory was first postulated more layers upon layers of unproven theory have been added. I call it 'shimming'. You know, when something isn't plum (level), one shims it to coerce alignment or agreement with current science. The result: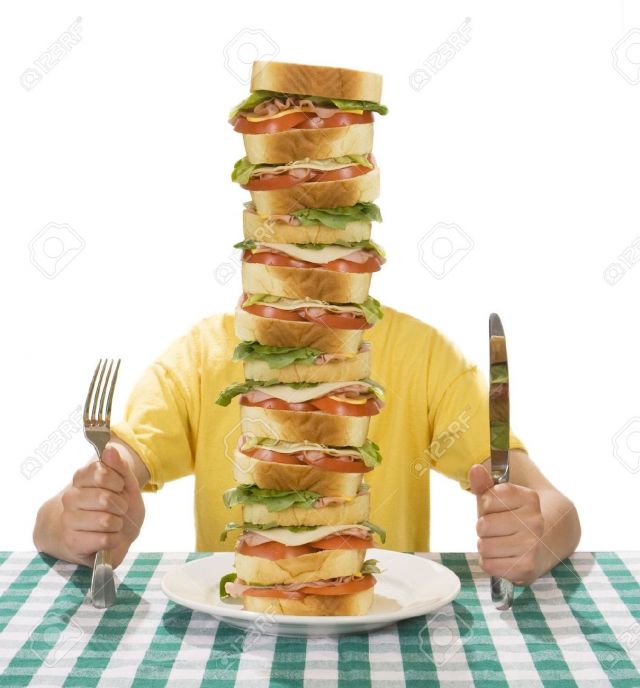 I hope the above visual helps with understanding the current situation in today's world of Science. It's one giant hoagie sandwich and I don't accept it.
No, you see, when science is bulit up upon a foundation of unproven theory and false assumptions we depart from real science and silently move into the realm of 'occult scientism'. That's right. Sounds bad but I am sorry to say that's what we have.
I would add, moreover, that, and I know the Atheists will cry foul when they read this, what we have with respect to Cosmology is based purely on Faith. Imagine that. Atheists having Faith. Kind of ironic isn't it?
Paul Davies opens his story Taking Science on Faith with following premise:
"Clearly, then, both religion and science are founded on faith — namely, on belief in the existence of something outside the universe, like an unexplained God or an unexplained set of physical laws, maybe even a huge ensemble of unseen universes, too. For that reason, both monotheistic religion and orthodox science fail to provide a complete account of physical existence."
I would agree. Heliocentrism has managed to make theory fact by acceptance of assumptions which no one ever challenged along the way, including NASA.
This is a huge problem and won't go away. Even MAX Planck Institute comes away flummoxed but are sticking to the results of their COBE WMAP CMB satellite scan and in clear unambiguous language is calling for a reassessment and the establishment of 'New Physics'.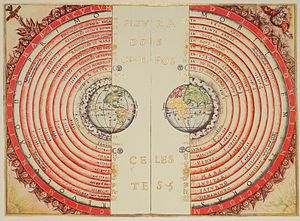 The reader may wonder if not Heliocentrism, what does this writer believe? Truthfully, my study over several years has led me to conclude this World of ours is at the epicenter of the Universe. That's Geocentrism. As for whether we are actually on a Flat, concave Earth, the verdict is still out for me. I think that if both sides join hands and find common ground of which we have plenty to agree upon, then we can bust up this fraudulent voo doo science where NASA is at the center of creating disinformation and lies about the true nature of our Earth and Universe.
Should you run into a Flat-Earther or a Concave Earther please act with restraint and remain kind and polite. We both have the same thing at stake: Together we will succeed in uncovering THE TRUTH.
– Dietrich
~~~~~
BIN NOTE: If by now you haven't figured out that Facebook and Google are in cahoots with the corrupt government, then I feel for you, but for those who are well aware of the issues it's high time you switched over to Seen.life. It is a website that is similar to Facebook but without all the censorship.
We encourage you to Share our Reports, Analyses, Breaking News and Videos. Simply Click your Favorite Social Media Button and Share.