In a stunning revelation Dr.Horace Drew a well respected scientist with a Caltech Ph.D claims he has
decoded crop circles and says that they are alien messages from intelligent beings who wish to communicate
with us.
He states that humanity is not advanced enough yet to understand these messages, and that some messages
show images from the distant future ,and others can contain messages from human time travelers.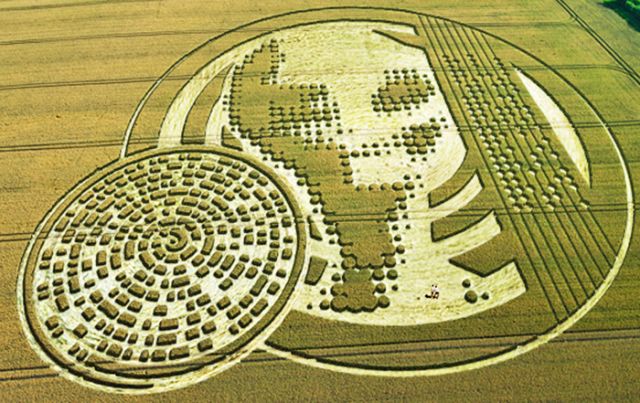 Crop circles have often been thought of as hoaxes perpetrated by humans, and while there have been many that were found to be made by humans, most remain unexplained. Their history goes as far back as the 17th century and possibly further.
Only time will tell if Dr. Drew is right, in the meantime crop circles continue to appear around the world.
Via: Http://universaltrek.blogspot.com
We encourage you to Share our Reports, Analyses, Breaking News and Videos. Simply Click your Favorite Social Media Button and Share.