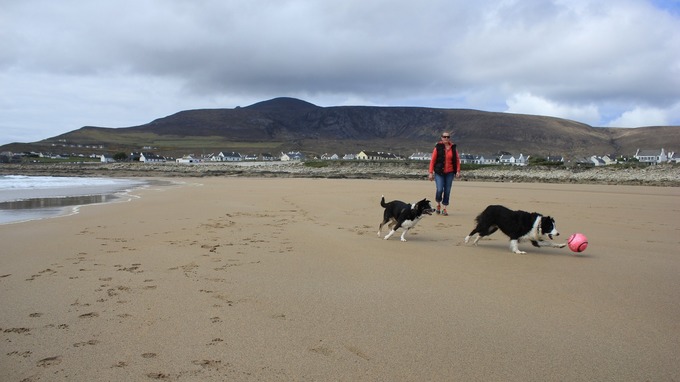 How the beach looks today…
Instant beach
Nature reverses its own vanishing trick on the western Irish coast. The 'freak tide' seems to have lasted ten days.
An entire Irish beach that was washed away 33 years ago has reappeared – virtually overnight thanks to a freak tide, as ITV News reports.
The beach near the village of Dooagh, on Achill Island, vanished in storms in 1984 when waves washed away all the sand. Almost all the village's hotels, guesthouses and cafes shut down because all that was left was rocky terrain.
Hundreds of thousands of tonnes of sand were dumped on the beach over ten days in April 2017 during a freak tide, re-creating a 300m-long beach.
Local people are now hoping for the beach to be given blue-flag status during next year's inspection.
Sean Molloy, manager at Achill Tourism, said: "Before it disappeared, the beach had been there for as long as living memory, almost continuously, until 1984-85.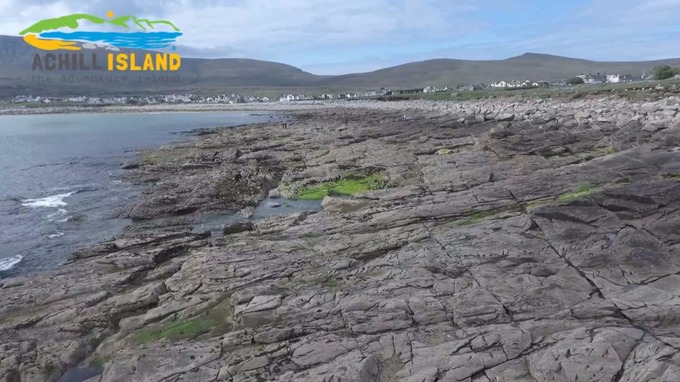 How the beach has looked since 1984 Credit: SWNS
"It's so nice for the villagers to have their beach back. It is an incredible example of the force and power of nature and how the coast can change in a matter of days."
Alan Gielty, 48, the third generation to run the local Gielty's Bar and Restaurant said the beach has brought with it an influx of tourists.
He said: "It's amazing. We haven't had a beach for a long, long time.
"We have a beautiful little village as it is, but it is great to look out and see this beautiful beach, instead of just rocks.
"Since people have seen the beach on the news we have had plenty more visitors from the middle of the country."
The beach used to be integral to the population of Achill, and during the 1845 famine, families moved nearby to be close to the sea and live off the fish and rich soils.
Source: Irish beach 'reappears overnight' in freak tide – 33 years after being washed away – ITV News
Source:
https://tallbloke.wordpress.com/2017/05/08/irish-beach-reappears-overnight-in-freak-tide-33-years-after-being-washed-away/
We encourage you to Share our Reports, Analyses, Breaking News and Videos. Simply Click your Favorite Social Media Button and Share.