Paranoia and incompetence:
The two incurable American diseases
If you thought (like any other normal person in the world) that surveillance through hidden cams and tracking devices is absurd and unconstitutional… brace yourself! That is just the teensiest tip of the iceberg. What authorities have planned for us is way beyond our imagination. And it comes in the form of a little deadly machine (not Terminator, they probably save him for something more important than us, common people):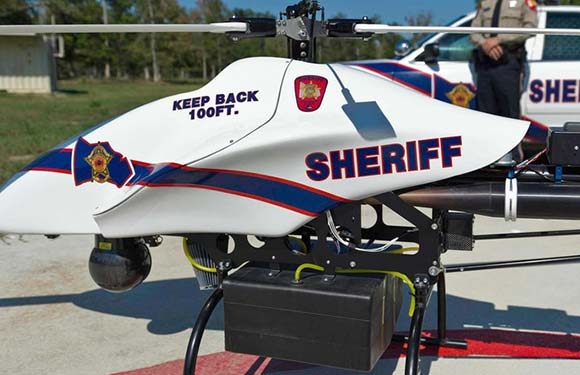 According to Russia Today, drones have already been deployed across several US states. About a dozen law enforcement agencies have or are currently using a drone for surveillance purposes already.They say mostly are being used along the Mexican border, to help track down illegal immigrants. However, thousands of UAVs could soon be flying all across the country for surveillance purposes.
In fact, The Federal Aviation Administration has received at least 60 applications for drone employment so far and they`ve already approved 348 drones for domestic use just this month.
The sheriff's office in Orange County, Fl., has already tested two domestic surveillance drones that may be put to use this summer. Allegedly, these drones will not be armed. But they will be used to "track down criminals, terrorists and illegal immigrants, as well as be used for environmental monitoring and wildfire surveillance" (rt.com).
"This is unwise and unnecessary…
Sheriffs are supposed to be sheriffs, not the US Army"
(Doug Head, Democratic activist)
And just wait for the "predictions" (which are probably minimized estimates of the REAL numbers): 30,000 drones are likely to surveille the US in less than 20 years. Just picturing this makes me feel like I`m living in a prison…
And don`t even get me started on the costs! One single drone would cost $22,000 to $25,000. Multiply it by 30,000 and you get about 750,000,000 shelled out on useless surveillance machines, when our economy is free falling.
Some legislators have already tried to at least place some restrictions on drone usage, but results, but there`s a long way until they get as little as 2% of what they`ve asked for. And they haven`t even asked for much in the first place. For example, Florida state Sen. Joe Negron, R-Stuart, introduced a bill to "limit the use of drones and allow their employment only when the federal government predicts a terrorist attack, to collect evidence in criminal cases where a search warrant has been approved, and during hostage-taking situations" (heredphoenixapl.org). And since the government suspects EVERYONE of terrorism and other criminal activities, tracking down American citizens on their regular, day-to-day business is only natural.
Good thing they don`t suspect themselves of incompetence… It`s great they`ve already set their mind to something, like suspecting everyone of being criminals, otherwise they may just realise they`ve got much bigger problems than their own paranoia. And that would spoil all the fun.
By Sebastian Stan
We encourage you to Share our Reports, Analyses, Breaking News and Videos. Simply Click your Favorite Social Media Button and Share.