Headline: Bitcoin & Blockchain Searches Exceed Trump! Blockchain Stocks Are Next!
2nd Blood Moon Followed By A Never Seen Before Celestial Event
Blood moon was a sign from GOD and now a 'HUGE EVENT' will strike mankind, warns church
http://www.express.co.uk/news/world/470810/The-Bible-is-coming-TRUE-Rare-blood-moon-eclipse-fulfills-ancient-prophecy-claims-church
Comet C/2013 A1 (Siding Spring) Extremely Close Encounter with Mars – October 19 2014
http://en.wikipedia.org/wiki/C/2013_A1
Estimates for the diameter of the nucleus have varied from 1 to 50 km (1 to 31 mi).
The biggest threat will be about 100 minutes after closest approach.Mars will pass about 27,000 km (17,000 mi) from the comets orbit at around 20:10 UT.
For comparison Mars' moon Deimos orbits at a minimum distance 0f 23,470 km (14,583 mi)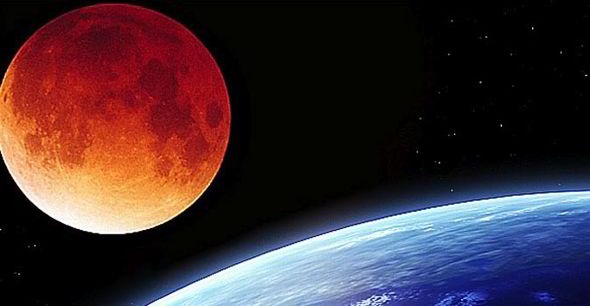 Image credit: NASA
"Beyond Science and Religion
One thing I can say for sure is that we are living in extremely hard times
There is much fear and concern not only about the future, there is fear of the here and now
Earth is in the early stages of a sixth mass extinction
'The end of the world' has already begun"
Elias "nemesis maturity" Fragakis - YouTube channel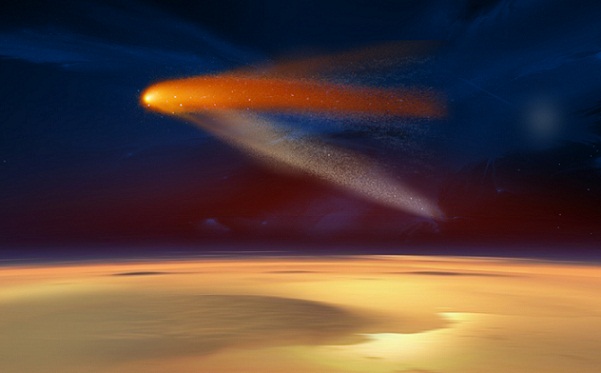 Image credit: NASA
We encourage you to Share our Reports, Analyses, Breaking News and Videos. Simply Click your Favorite Social Media Button and Share.