Enjoy Full Supermoon-Watching October 2016 – First Supermoon of the Year
The Moon turns full Supermoon on october 15 or 16, 2016 depending on your time zone. Supermoons appear especially large, 30% brighter and 14% bigger.
It's the first Supermoon of 2016.
The November and December full moons will qualify as supermoons, too.
This October full moon is not the year's largest full moon. That'll be next month's full moon, on November 14.
The Supermoon will line up with the Sun to create a larger-than-average effect on Earth's oceans. Expect higher-than-usual tides to follow this full Supermoon by a day or so.
This full moon was known by early Native American tribes as the Full Hunters Moon because at this time of year the leaves are falling and the game is fat and ready to hunt. This moon has also been known as the Travel Moon and the Blood Moon.
http://www.seasky.org/astronomy/astronomy-calendar-current.html
http://earthsky.org/tonight/first-of-three-supermoons
Clips credit: ESO, ESA/HUBBLE & NASA
Music credit: YouTube Audio Library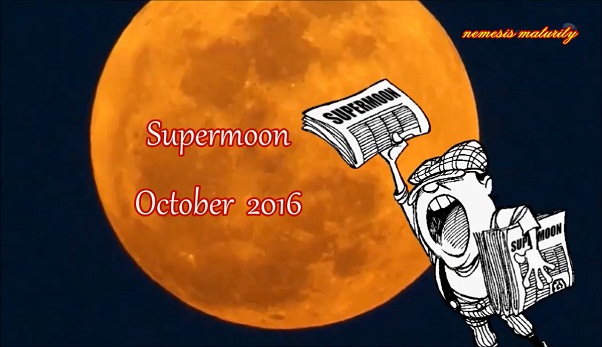 We encourage you to Share our Reports, Analyses, Breaking News and Videos. Simply Click your Favorite Social Media Button and Share.