Large Fireball Meteor Exploded Over Several States in US & Canada
Over 700 reports about the bright fireball reached the American Meteor Society from Ontario, New York, Pennsylvania, Washington, DC, and several other states. The AMS estimates that the meteor had a trajectory that took it from south to north over Pennsylvania and New York and that it occured around 10:55 pm EDT on Tuesday.
The Bright fireball seen over MI, PA, NY, OH, MD, Ontario, NJ, DC, WV, DE, MA, VA, Québec, CT, IN, SC and VT on Wednesday, October 5th 2016 around 02 54 UT (Tuesday, October 4th 2016 around
10 55pm EDT).
THE LATEST WORLDWIDE METEOR-METEORITE NEWS
http://lunarmeteoritehunters.blogspot.gr/
AMS (American Meteor Society)
http://www.amsmeteors.org/2016/10/fireball-over-eastern-great-lakes/
Clips, images credit: NASA's All Sky Fireball Network & The Latest Worldwide Meteor-Meteorite News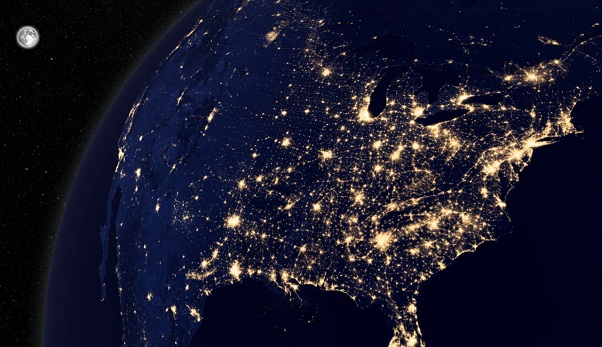 We encourage you to Share our Reports, Analyses, Breaking News and Videos. Simply Click your Favorite Social Media Button and Share.