The sun is disappearing, and you have only 10 months to prepare.
Don't say you weren't warned: Aug. 21, 2017, "may turn out to be the most popular vacation-day request in history," Michael E. Bakich writes in Discover magazine — so you may want to get that time-off request in early.
Why? Because on that date — for the first time in 99 years — a total eclipse of the sun will be visible across the United States, from sea to temporarily-not-shining sea.
Millions of Americans will be in easy driving distance of a spectacle that has been called indescribable, unforgettable, even life-altering.
The Washington Post
Read more here:
https://www.washingtonpost.com/national/health-science/the-sun-is-disappearing-and-you-have-only-10-months-to-prepare/2016/10/14/493334aa-8fd2-11e6-9c85-ac42097b8cc0_story.html
Great American Eclipse.com
http://www.greatamericaneclipse.com/
Clips, images credit: ESO, ESA/HUBBLE & NASA
Music credit: YouTube Audio Library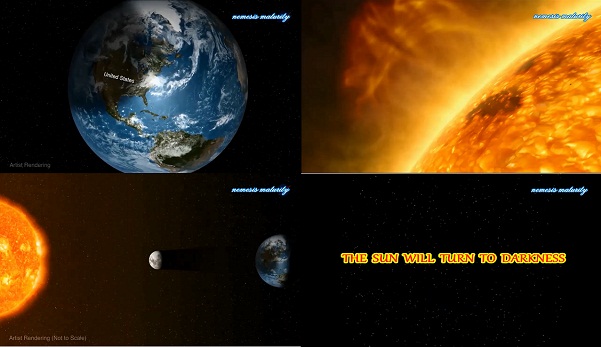 We encourage you to Share our Reports, Analyses, Breaking News and Videos. Simply Click your Favorite Social Media Button and Share.