Astronomers have detected a new "hot Jupiter" exoplanet orbiting a nearby T Tauri star known as TAP 26. The newly detected alien world, designated TAP 26 b, is about 66 percent more massive than Jupiter and is orbiting its parent star approximately every 10 days. The findings were presented in a paper published Jan. 6 on arXiv.org. https://arxiv.org/abs/1701.01512
Located some 480 light years away, TAP 26 belongs to the T Tauri class of variable pre-main-sequence stars. With a mass similar to that of the sun, TAP 26 has a radius of 1.17 solar radii and is about 17 million years old. Such young forming T Tauri stars could provide important information about the formation and early evolution of planetary systems.
Therefore, detecting "hot Jupiters" around these objects and determining their orbital properties could help astronomers to understand how they form and migrate, offering crucial insights on physical processes responsible for generating such planets.
According to the research, the newly detected planet has a mass of 1.66 Jupiter masses and is circling its parent star at a distance of nearly 0.1 AU. With its short orbital period, huge mass and proximity to its host star, TAP 26 b was classified as a "hot Jupiter."
The so-called "hot Jupiters" are gas giant planets, similar in characteristics to the solar system's biggest planet, with orbital periods not longer than 10 days. They have high surface temperatures, as they orbit their parent stars very closely.
Phys.Org
Read more at: http://phys.org/news/2017-01-hot-jupiter-nearby-variable-star.html
Clips, images credit: ESO, ESA/HUBBLE & NASA/JPL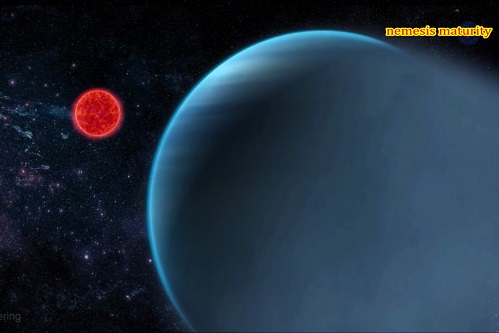 We encourage you to Share our Reports, Analyses, Breaking News and Videos. Simply Click your Favorite Social Media Button and Share.