Something strange is appearing on skycams around the world. From Norway to Australia, imagery is showing astounding anomalies that are seemingly unnoticed by mainstream society or astronomers. There is an elephant in the room alright and it isn't Trump. It's what the hell is happening in the heavens?
For an example, the image below from Australia. Notice the sun eclipsed, by two orbs and the reddish haze to the top left. There is a lot going on here…and a lens flare obviously doesn't explain it.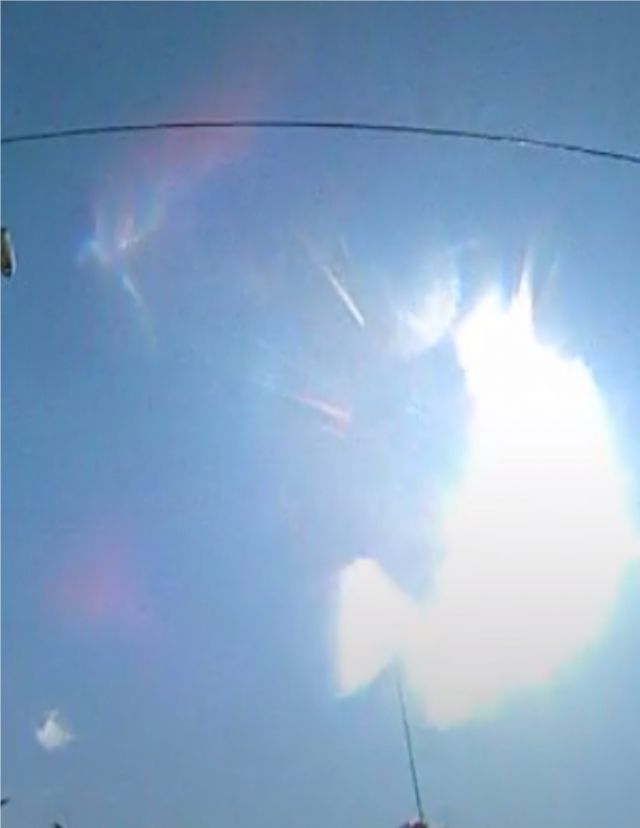 The missing trillions. Remember that money. It was enough to build something like that in orbit, in secret to block the view of Planet X's approach The potential secret space program operating today, may in part, be in place to cloak the Nibiru and Nemesis system as long as possible. So use this time to prepare, just in case.
Below, could the shimmer above the sun be cloaking in action?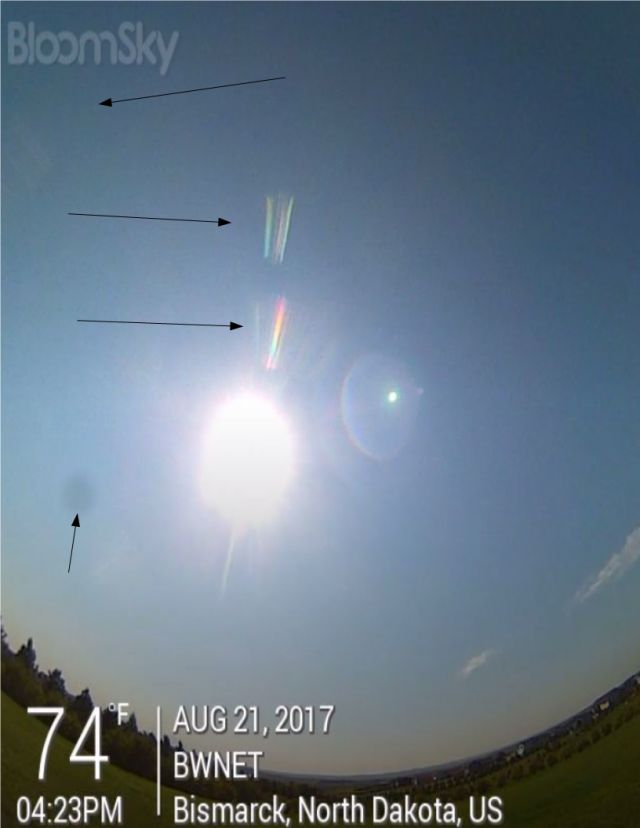 One could speculate yet the shimmering orbs in the sky could be distorted with a 'large diameter refractive fresnel lens' in orbit just like NASA envisioned 18 years ago, or maybe a cloaking laser as discussed here. The money was there, and everyone knows about the DUMBS (Deep Underground Military Bases) It remains possible that They built the underground bases and arrays, the lenses and artificial sun's for a reason. Unfortunately, as the video at the bottom demonstrates, that reason is approaching.
Images from around the world clearly shows something very odd transpiring above our heads. Dark shadows, as in the image below appear in many images..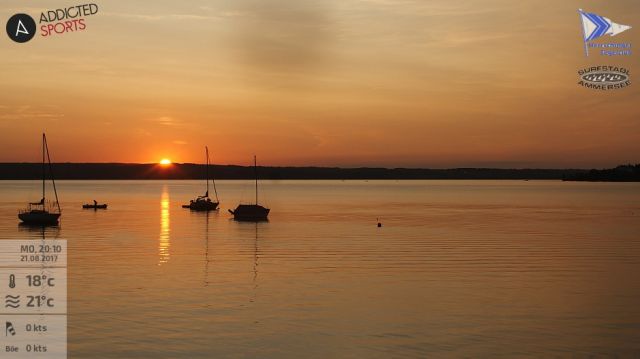 It doesn't hurt to be prepared. Get Prepping!
Politically Incorrenct with a Dash of Taboo Altercurrent.com
We encourage you to Share our Reports, Analyses, Breaking News and Videos. Simply Click your Favorite Social Media Button and Share.