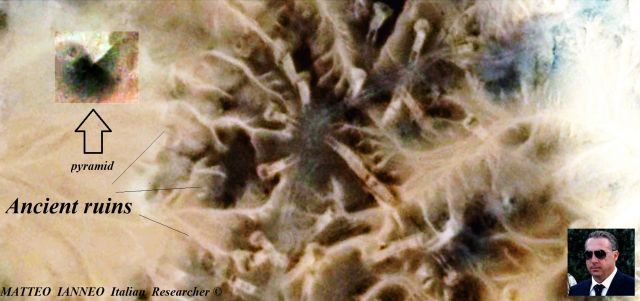 he ancient legends become reality. The ancient history of Earth, contains still visible elements, thanks to the satellite view. Much history seems to be incomprehensible, and indecipherable, what we know today is just a big confusion of events that have many dark spots regarding dating and location. I do not believe in carbon analysis, they are wrong. Many civilizations are placed in the general historical context, at a time much further than what we can imagine. A very remote story, made of events that we will never know. The ancient legends where they are talked about, giants, and winged creatures, are part of a not fairy tale reality but of true concepts of ancient history. Many religions are wrong, because they build on erroneous history. Cults and readers, are the true story of our humanity. A story interpreted incorrectly. that we carry on with its mistakes. In this image of study, I found a kind of architecture, particular, where you can see a kind of colony of very unusual details that made me think of an ancient city. On the left there is also a small pyramid. Thanks for your patience.
https://www.youtube.com/watch?v=NrUUj0IOXcc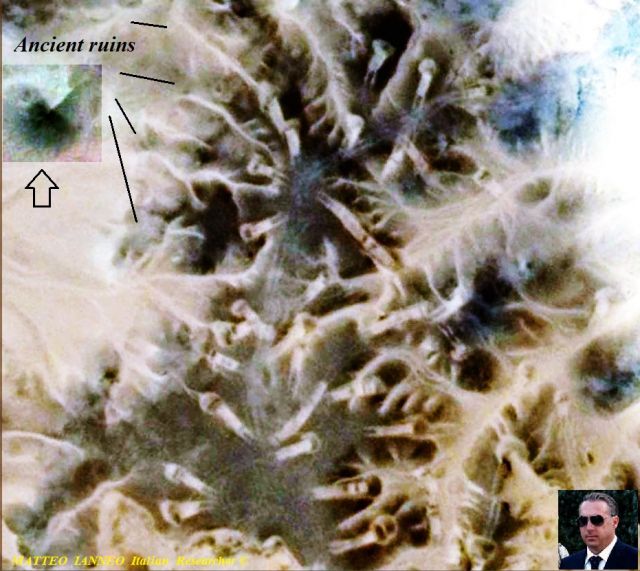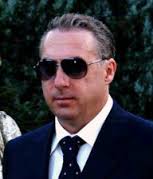 MATTEO IANNEO Italian Researcher
We encourage you to Share our Reports, Analyses, Breaking News and Videos. Simply Click your Favorite Social Media Button and Share.