Headline: Bitcoin & Blockchain Searches Exceed Trump! Blockchain Stocks Are Next!
"But the moment eloquence or the language of debate enters, true reasoning becomes impossible. For the purpose of the debater is not to find the truth but to win the argument, and to this end he will often stray as far as possible from the real issues"
"Eloquence and debate are designed, not to decide issues, but to sway people, for this reason they lean heavily on appeals to emotion and prejudice, and make use of neat, clever, and sometimes humorous turns of phrase rather than profound analysis of ideas"
"Of all this Confucious was contemptuous"
Confucious by H. G. Creel 1913, Chapter "The Teacher"
ONE OF THE BIGGEST SECRETS OF INFORMATION WARFARE
Over the years I have repeatedly encountered a handful of nasty individuals, who routinely crap up threads with snarky comments, accusations, ugly stuff, and fallacious ad-hominem etc.
The use of UGLY is based on the same METHOD used when the Zionists screech "Anti-Semite" and "Holocaust Denier" where they stop criticism by stopping thought with uglyness. In this case, by covertly invoking the odor of burning human flesh. This is based upon Talmudic magic.
The target thereby becomes associated with the smell…
Get it?
This concept is one of the biggest secrets of mental manipulation in this world and perhaps the next…

Another attempt to describe this same method
Accusations such as ANTI-SEMITE, or FASCIST or "KOOK" are used to DEMONIZE the intended target. Not to inform, but to STOP THINKING, and after heavy emotional wording, or event or imagery, or accusation has stopped thinking, the listener is rendered more SUGGESTIBLE, whatever is said after the thought stopping phrase goes into your subconscious as a "truth". Israel has the best example of such mental manipulation, when they accuse someone of being a HOLOCAUST-DENIER. The phrase "holocaust-denier" subliminally invokes the most offensive odor to a human being, that being the smell of burning human flesh. Israel has no exclusive on this METHOD of making a man or woman more suggestible to suggestion.The Vatican used the technique when they burned heretics at the stake. Everyone in the city would be exposed to that horrible smell. The response to avoid the area, person, situation or thing is in our genes. It is an ancient method from Babylon, and is what really works, when a Scientologist says about scientology that
"It works"
Arnie Lerma
Link to original
About this author: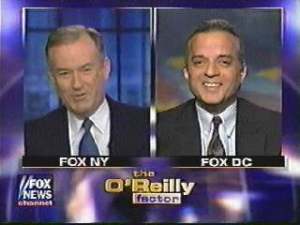 Has appeared on national televion, radio and print media, see biography HERE