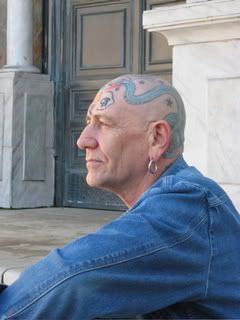 http://www.youtube.com/watch?v=P7tlg_HiZsc
http://www.youtube.com/watch?v=Cs19_cSXbhk&feature=channel_video_title
http://www.youtube.com/watch?v=bWLqu5DWtbw
http://www.youtube.com/watch?v=jtiWFkyvh4o
http://www.youtube.com/watch?v=J__kLNLIPpA
Nothing can happen,
in America, without
the peoples consent.
*
*
Passive/Active ~
Passive implies
you are totally ignorant
& cannot comprehend
this knowledge.
Active implies
you comprehend
but don't care.
*
*
There's something wrong
in the picture of
'getting your cake & eating it.
*
*
Suffering is mental
Pain is physical.
*
*
You either carry knowledge
for each other or you're programmed.
*
*
Greed
arises through
lack of giving.
*
*
People use each other as walls.
They bounce the ball off of it
to see if they're acceptable.
*
*
To be who you are,
stop pretending to be
what you're not.
*
*
This is the game;
the game goes like this;
I AM -I'm not, I AM – I'm not.
This is an introduction to the Mercurial World of Guru Om. He will fascinate your mind and bring you to understandings that you may have never even imagined.
Source:
http://themercurialworld.blogspot.com/2016/10/passiveactive.html
We encourage you to Share our Reports, Analyses, Breaking News and Videos. Simply Click your Favorite Social Media Button and Share.