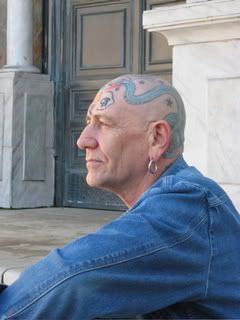 https://www.youtube.com/watch?v=KMB8Lslegmc
https://www.youtube.com/watch?v=1DmQygllvVM
http://www.youtube.com/watch?v=bWLqu5DWtbw
http://www.youtube.com/watch?v=jtiWFkyvh4o
http://www.youtube.com/watch?v=J__kLNLIPpA
http://www.youtube.com/watch?v=P7tlg_HiZs
Allowing things
to unfold
naturally.
*
*
The more power-hungry one is,
the more insecure they are.
*
*
If you're not worth
writing about,
I'm not interested.
*
*
Lifes' expressions
are always changing.
It's man who gets stuck.
*
*
People who get bored
are not deep enough.
*
*
If one allows Life
to do the guiding
everything will
be alright.
*
*
What use is an enlightened mind
when the feelings are
not fully developed?
Without them one would
not be able to live.
God exists in feelings.
*
*
Life is
one
big
test.
*
*
The easiest
way to find out
what you are,
is to negate
everything
you are not.
*
*
Pain & suffering
drives one deeper.
*
*
Focus on
the potential,
it will
become actual.
*
*
Without bottomless trust,
how can one live life
to the fullest?
*
*
To get attention
you have to
pay attention.
*
*
No one can say what Truth is,
one can only live it
in the Silence of themselves.
*
*
Without religions
you wouldn't have wars!
*
*
Everyone has a contract with life.
Fulfill the terms & be happy.
*
*
If you want a new life,
let go of the old & live anew.
*
*
If you want to experience Reality
you have to shatter your belief systems.
That's easy, stop believing.
*
*
Every day is a good day,
it's just that some
appear to be
better than others.
*
*
Every day is the same.
It just has a different name.
This is an introduction to the Mercurial World of Guru Om. He will fascinate your mind and bring you to understandings that you may have never even imagined.
Source:
http://themercurialworld.blogspot.com/2016/11/how-to-make-potential-become-actual.html
We encourage you to Share our Reports, Analyses, Breaking News and Videos. Simply Click your Favorite Social Media Button and Share.