Headline: Bitcoin & Blockchain Searches Exceed Trump! Blockchain Stocks Are Next!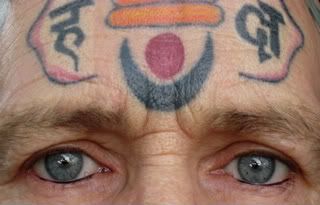 https://www.youtube.com/watch?v=KMB8Lslegmc
https://www.youtube.com/watch?v=1DmQygllvVM
http://www.youtube.com/watch?v=bWLqu5DWtbw
http://www.youtube.com/watch?v=jtiWFkyvh4o
http://www.youtube.com/watch?v=J__kLNLIPpA
http://www.youtube.com/watch?v=P7tlg_HiZsc
When my head was tattooed
it destroyed all hope.
*
*
Don't let your sense of Decency
get watered-down by propaganda & programming.
*
*
Go to a Classical Music Concert where one of the instruments is out of tune and then tell me what it sounded like. Mankind is one big Orchestra, grossly out of tune with the environment and each other. The music that arises from it is painful to my ears. How about yours? Once you are in tune, stay in tune. Don't let a hundred or a thousand others who are out of tune tell you that you need to tune up.
*
*
When it happens it will happen overnight. Those who survive will awaken to a NEW CLEAR WORLD. Every day, on this Planet, my children are being starved and blown to pieces. Now I am really angry!!! My wrath will descend on mans head and the gates of Hell will open like never before in recorded time. It will make the pain that I went through (having my head tattooed) appear like the stuff of kindergarten.
'SUFFER LITTLE CHILDREN TO COME UNTO ME FOR THERE'S IS THE KINGDOM OF HEAVEN.'
OM GURU OM
*
*
Warnings always come before disasters.
These writings are not warnings.
There is no need for a warning
for an unavoidable disaster.
*
*
History will always repeat itself
until the root problem is correctly addressed
Address it to yourself.
*
*
Imagining 'others' and 'differences'
does not common-sense make.
We have more in common than not.
*
*
Right actions come out of facts and awareness.
Wrong actions come out of delusion and ignorance.
First know the Truth and act on it.
*
*
If you claim to be the performer of actions
then you must take responsibility for them.
*
*
Action=Power
Re-action=weakness
Re-acting out of the same boring circumstances.
*
*
Love acts.
Fear re-acts.
*
*
If you are so inclined to worship,
go to the inner Temples.
There is one on each side of your head.
Great knowledge is stored in them.
This is an introduction to the Mercurial World of Guru Om. He will fascinate your mind and bring you to understandings that you may have never even imagined.
Source:
http://themercurialworld.blogspot.com/2016/11/know-truth-act-on-it.html