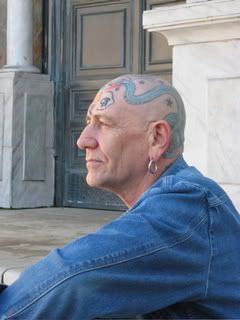 https://www.youtube.com/watch?v=KMB8Lslegmc
https://www.youtube.com/watch?v=1DmQygllvVM
http://www.youtube.com/watch?v=bWLqu5DWtbw
http://www.youtube.com/watch?v=jtiWFkyvh4o
http://www.youtube.com/watch?v=J__kLNLIPpA
http://www.youtube.com/watch?v=P7tlg_HiZsc
Years ago,
I thought
I was.
Now,
I know
I AM.
*
*
Problems are self-created.
If you don't want any,
then don't create them,
especially if you don't
have the power
to destroy them.
*
*
If you don't want
to go through, in life,
what I went through,
read my forehead.
*
*
If you come out of
a life of poverty
then one has to
balance it out
with positivity.
*
*
Desiring Enlightenment
was presuming
I was
ignorant.
I had to
do the work
& thankfully,
I proved
myself wrong.
*
*
The Big Blank
is my
hearts' desire.
*
*
Without discernment,
you may think
I don't love you.
*
*
You can
only fix
the fixable.
*
*
Societies become
unfixed & it's
not fixable.
*
*
If the dollar loses any more value
we'll be able to make money
on its numismatic value.
This is an introduction to the Mercurial World of Guru Om. He will fascinate your mind and bring you to understandings that you may have never even imagined.
Source:
http://themercurialworld.blogspot.com/2016/11/now-i-know.html
We encourage you to Share our Reports, Analyses, Breaking News and Videos. Simply Click your Favorite Social Media Button and Share.