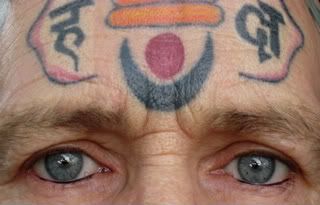 https://www.youtube.com/watch?v=KMB8Lslegmc
https://www.youtube.com/watch?v=1DmQygllvVM
http://www.youtube.com/watch?v=bWLqu5DWtbw
http://www.youtube.com/watch?v=jtiWFkyvh4o
http://www.youtube.com/watch?v=J__kLNLIPpA
http://www.youtube.com/watch?v=P7tlg_HiZs
Desire moves
everything.
It creates
Action.
*
*
In my world,
Love is the
Prime Mover.
*
*
There is nothing
outside of the mind.
*
*
"That's all
he used to call me,
'you pommy bastard'!"
*
*
You can only believe or disbelieve in fantasy, not facts. Facts are not subject to belief systems. They are – as are you.
*
*
The longer you
look at shortcomings
the faster they
turn into long-comings.
*
*
The Earth
demands blood;
can you
blame Her?
*
*
God helps those who help themselves.
He didn't tell me to help you.
This is an introduction to the Mercurial World of Guru Om. He will fascinate your mind and bring you to understandings that you may have never even imagined.
Source:
http://themercurialworld.blogspot.com/2017/01/what-is-there-outside-of-mind.html
We encourage you to Share our Reports, Analyses, Breaking News and Videos. Simply Click your Favorite Social Media Button and Share.