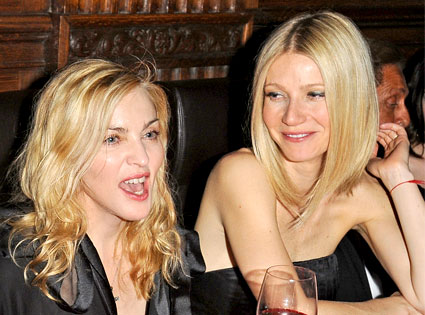 (Since the Illuminati control Hollywood, stars like Madonna and Paltrow dabble in Kabbalah)
"Kaballah ruined a perfectly good marriage.
It took over my wife's mind to the point
where we could not live together anymore. "
by "Arnold"
(henrymakow.com)

In 2005, I married a young Russian woman here in Florida USA. Three years into the marriage everything was perfect. We were a happy couple in love with life and with each other.
Then one day, while surfing the Internet, my wife stumbled upon Kabbalah. She became totally captivated with the teachings of this "Jewish Science." She pushed me to join her in the study of the principles of Kaballah but I always refused.
This refusal caused a lot of friction in our union. She told me that the teachings and principles were more for men than women and that for "it" to work her man had to be involved.
She would say that the highest-level people are Kabbalists…and that all others are just farm animals.
I never heard her mention Satan or Satanic Worship but they may have disguised that in the teachings.
I continually refused to participate because I am a free thinker and do not want to be subjected to any sort of pre-planned mind control.
My wife would be on the computer for 10-hours a day reading and listening to her Kaballah Guru Michael Laitman conduct lessons. This was not healthy for our marriage at all.
I would occasionally listen to part of the lessons but found it very abstract. It was psycho babble nonsense about our creator, our purpose on the Earth, how mans ego is destroying the planet and all societies and on and on.
My wife would attend many regional or national conventions sponsored by Kaballah. She was continually begging me to take her to visit the HQ in Tel Aviv. I was not at all interested.
Kabbalah turned her from a terrific, loving wife to a programmed lemming. Her whole life was consumed by this cult. She would only communicate with people that were on board in the cult.
She read book after book written by Mike Laitman the Guru. She only watched Kaballah DVD's; only went to internet chat rooms for Kaballah…
She developed a superiority complex and looked down at anybody not participating in the cult. Eventually I was left alone and we finally divorced in 2013. After the divorce was finalized, she went directly to Tel Aviv.
She is now completely immersed in Kaballah. Nothing else matters….just Kaballah… her meetings and conventions and friends and round table discussions etc. She wants to come back to me now and still tries to recruit me but I am just not interested. It was a sad situation…actually it was a tragic end to our relationship.
So in summary, I just want to increase awareness out there about this strange cult called Kaballah. It ruined a perfectly good marriage. It took over my ex wife's mind to the point where we could not live together anymore.
Very few people in the US are familiar with Kaballah. It is bigger and more popular in Eastern Europe/Russia but I fear that it may grow worldwide and be a problem here someday.
My advice to anybody whose partner falls victim is to put an end to any association with this cult….or your relationship will be in jeopardy.
—–
Source:
http://henrymakow.com/2015/04/Kaballah-destroyed-my-marriage.html
We encourage you to Share our Reports, Analyses, Breaking News and Videos. Simply Click your Favorite Social Media Button and Share.