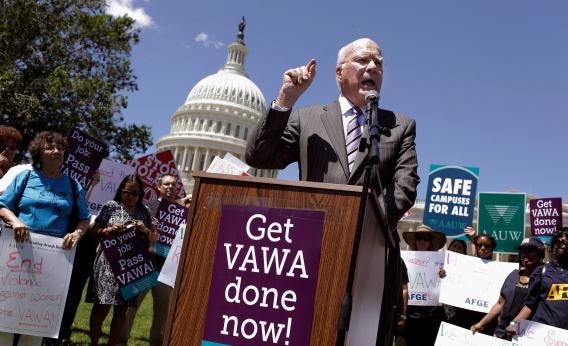 (left, Sen Patrick Leahy of Vermont helped pass VAWA, Violence against Women Act that destabilizes and destroys marriages.)
There is a concerted Illuminati Jewish program to emasculate white heterosexual men. We see it in the race demonstrations on college campuses like the University of Missouri where the President resigned just because someone had hurled a racial slur. We see it in the domestic violence industry
where men must pay $60 a week for six months to learn that by virtue of their masculinity, they are violent mindless thugs. Garth Sherwood reports that "it's like paying to be raped."
by Garth Sherwood
(henrymakow.com)
As I sit here in this circled group of forlorn and lonely-looking men, I am immediately struck by the resemblance between their faces and the pictures of the detainees in the Holocaust Concentration Camps.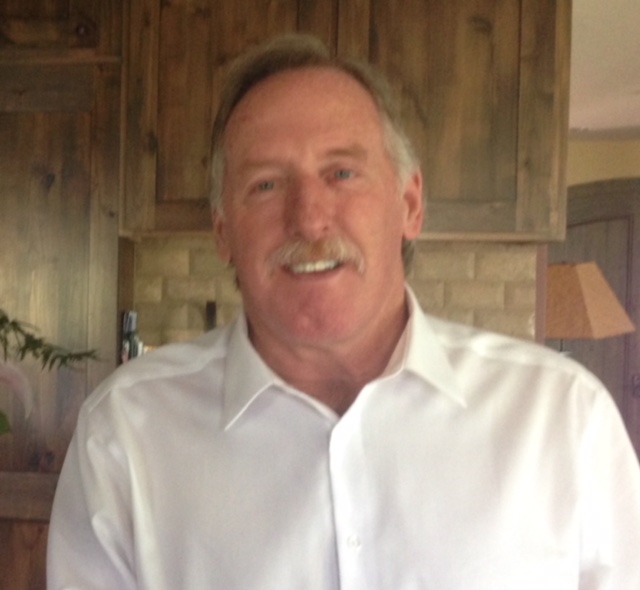 (No women in anger management class)
These men have the same vacuous look in their eye, the same slumped over, weary posture of men beaten into submission – their manhood merely a smoking ember of its past.
The purpose of these classes is to use guilt to teach men that their normal male instincts are criminal in nature; that the only socially acceptable male behavior is homosexual. The teachers read passages and show films that depict men as vicious monsters. The purpose is to erase masculinity much as you would domesticate a dog.
After spending months with these fellow travellers, I realize what they have in common. A real sociopath would not have put up with these women. They were the "nice guy" types who stayed too long in a bad relationship because of romantic brainwashing.
VAWA
Every woman in America has the power to leave what they perceive to be a "bad relationship," at any time. They can, as Paul Simon once sang about, "Slip out the back, Jack, no need to be coy Roy, and just set yourself free."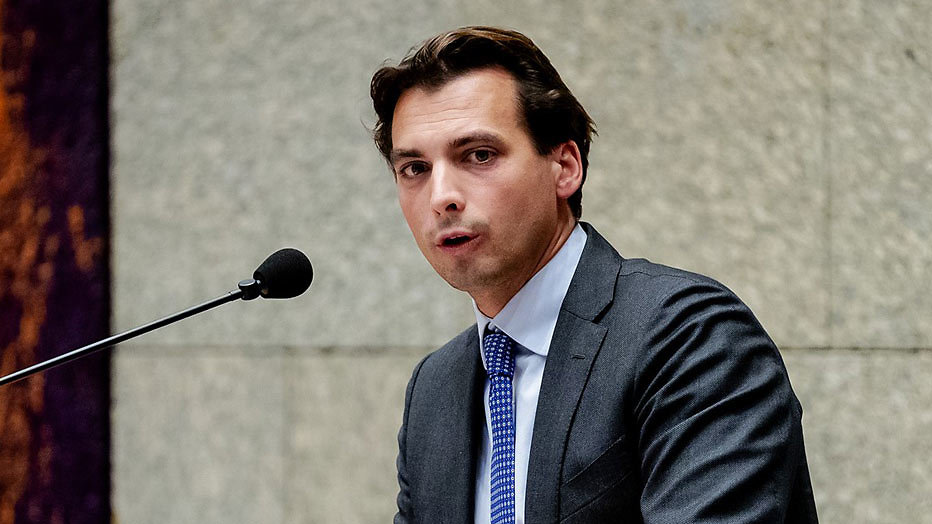 So can their men – they can also simply leave, never return, and never return phone calls. The difference however is that Joseph Biden's VAWA Law of 1994, completely eviscerated the US Constitution, and made arrests mandatory for any and all domestic "incidents," even when there was no violence involved, no evidence found, and no probable cause needed. The only stipulation is that the woman "felt threatened."
As author Khepri Rising famously stated in his seminal Book, The Family Court Industrial Complex and Post Traumatic Family Court Disorder:
The Family Court Industrial Complex …is evolutionary based 'male rape' and that many of the systems victims are suffering from an insidious malady known as Post Traumatic Family Court Disorder (PTFCD)…For too long man has laid dormant while the barbarian family court system has ravaged his home and decimated his family, and he is emotionally too crippled to even put into words …emotions too painful to even bear let alone name or grieve."

This "Post Traumatic Family (or Criminal) Court Disorder" ("PTFCD") is apparent on every one of the sullen and tortured faces of these downtrodden men. A high percentage had evidence of their innocence yet the State continued to aggressively prosecute and crush them.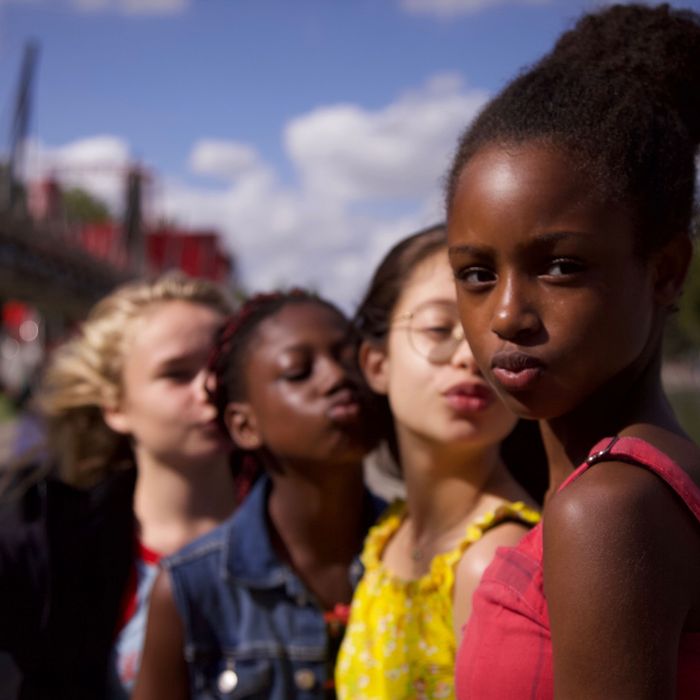 It is disheartening to hear these men recount how their "domestic incidents" did not even involve any violence, but merely arguing back and forth. They described a variety of overbearing, bullying, unstable, violent, threatening, blackmailing, screeching, lying, dishonest, cheating, and temperamental women, sometimes under the influence of alcohol or drugs, destroying themselves, their children, and their man.
The problem with giving women power to arbitrarily arrest, incarcerate and destroy any man is that many will use that power illegally. And by the time the State finally figures out that she was lying, it is already too invested in the destruction of the male victim for fear that his lawyer will sue them .
All the teachers know its a racket and some openly sympathize with the attendees. They think that the program and VAWA laws are ridiculous. It's just a job to them – but they all fear their "big boss" who runs the clinic.
The men think it's a huge waste of time. They hate Joe Biden and Bill Clinton for passing the VAWA law. They don't even pretend to buy into the bullshit; they know what's happening to them. Apathetic and mocking the class, they range in age from 20-60. All races. But the guys like each other and enjoy sharing the time together, and bitching about their exes who put them there, and the corrupt system. It's like being in Vietnam. They are not highly familiar with the hidden agenda behind their problems.
The classes take place once a week, an hour-long each. Ten-20 people per class, and there are classes around the clock, on the hour every hour all week long, all through the year. Keep in mind that my program is one of hundreds in this city. Duplicate this all around the country and you are easily talking a multi-billion dollar business since we each pay (only cash) $60 for each session in advance. It's like paying to be raped.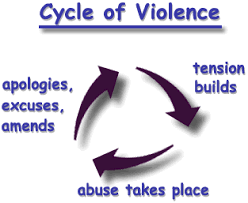 CONCLUSION
Just like the "Military Industrial Complex" needs to fuel global conflict, so the Family Court Industrial Complex also benefits from their misery. I suspect we'll find that it wasn't women's groups who initiated VAWA. It was the Big Banks, Money Power, the Globalist Elite, and others who wanted to get rid of the Constitutional protections and the Family Unit.
By killing off and subverting the spirit of men, separating them from their families and children, making their woman dependent on the State for child support and security, society is destabilized and less able to defend itself from the NWO.
–
Related- The Illuminati Use Women to Destroy Men
————— The Dawn of the Feminist Police State
Source:
http://henrymakow.com/2015/11/Report-from-Anger-Management-Class .html
We encourage you to Share our Reports, Analyses, Breaking News and Videos. Simply Click your Favorite Social Media Button and Share.