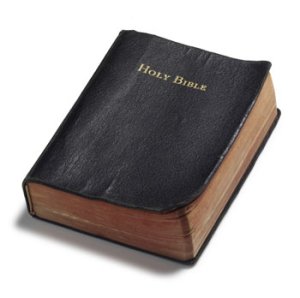 "I rely on the Logos of the Bible, not the revelatory word. I keep my dreams to myself. We are instructed to read the Word and inspiration will follow."

Our
financial
maven
Thom Beecham describes how he navigates these turbulent times.
"But the Comforter, which is the Holy Ghost, whom the Father will send in my name, he shall teach you all things, and bring all things to your remembrance, whatsoever I have said unto you." John 14-26

by Thomas Beecham
(henrymakow.com)
People who break free from the lies of this world make the mistake of following the controlled alternative media. This is a very costly error. When I "woke up" 12-13 years ago, I continually listened to the shows on GCN and Republic Broadcasting. What a waste of time.
We must never underestimate the adversary and his ability to maintain order for an extended period of time. We must comprehend that the god of this world [Satan] is currently in firm control. I don't rely on dreams and visions to make decisions. I rely on the Logos of the Bible, not the revelatory word. I keep my dreams to myself. We are instructed to read the Word and inspiration will follow. For instance I make observations on what the world and economy are doing and attempt to come up with logical conclusions. Since I pray daily to Jesus, and I ask for His discernment, introspection, and wisdom, I have confidence in my ability to make sound decisions.
Since my graduate work was in economics and finance and this is what I do for a living, I have a certain skill set. With this framework, I use my God-given introspection to conclude a number of items.
1) We need money. It's a tool in life's tool chest and provides us with options. We have no choice but to be held captive to this evil monetary system.
2) The globalists control the markets – I mean all markets
3) The globalists dissuade investors from buying alternative assets like gold and silver by creating undue volatility.
5) This satanic monetary system will fall apart when they want it to collapse. They created the monetary system, it's theirs. They own it and manage it. From what I can see, it is being managed effectively – for their desired outcome.
6) The globalists control the alternative media.
In previous articles, I wrote how gold was allowed to rise to absurd heights, so it could be smacked down in a counterintuitive fashion. The alternative media always has been wrong with respect to gold, silver, stocks, US debt and bonds, the US dollar, real estate, etc.
I like gold for what it represents (the best alternative out of the system) and when it rises again in the next couple of years, most will not be on board to benefit, having been jaded by the controlled alternative media.
In addition, the dollar will collapse, but not by weakness. The dollar will continue to appreciate to the point it will cause the sheep to cry out for a new global electronic system. The globalists will provide the Hegelian solution. Anyone betting against the USDs demise will be right, but will lose their money betting against it. I am not talking about shorting the USDX futures. I am talking about mining companies and any foreigner depending on a weak dollar. What will happen to foreigners taking out USD loans to get lower costs? These people will be toast.
The stock market will collapse when the globalists are ready to collapse it. All it will take will be a statement by the Fed saying that it believes stocks will collapse. That's all it takes. But this will not happen. Why? What would they gain? The globalists have nothing to gain from collapsing the markets right now. All they would get would be riots and anarchy. The globalists get their one-world financial system in place while ostensible calm transcends.
THE ONLY TRUTH WE POSSESS
The Bible is the only Truth we possess. Everything else is a distant second. Most of the people spouting alternative news and such are seriously misguided, outright ignorant, or controlled. I see that the alternative websites often take news stories and place misleading, sensational headlines that confuse the discerning reader. Anyone listening to that garbage is a lot poorer, nor have they improved their finances since 2008 – a time that one must collect acorns for the next winter.
Imagine how poorly these people will fare when the next hurricane hits?
I am grateful I acted on my predictions and spared myself untold misery and financial loss. I have even fared well, readying myself for the next storm. I pray everyday to Jesus for introspection, discernment, and wisdom, the type that only the Great Comforter can provide. I can concentrate on building a life, staying healthy and fit, and keeping out of debt. I used to have a difficult time with long-term relationships, but guess what? I found a woman who I can trust implicitly. And she is very attractive, too. If I were burdened with losses and debts I would be living alone in a trailer park.
Get ready for the back end of my financial predictions for the next 18-24 months. The dollar will die, not by weakness, but by strength.
Source:
http://henrymakow.com/2015/11/Bible-Provides-Direction-in-Turbulent-Times .html
We encourage you to Share our Reports, Analyses, Breaking News and Videos. Simply Click your Favorite Social Media Button and Share.