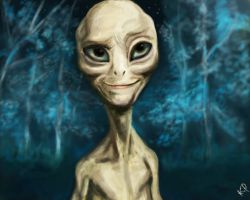 I turned 66 last November. After
a shipwreck of a life, I am cast up
on the shore of old age.
Seeing Death in a Positive Light
(Revised from March 2015)
After a friend died prematurely last year,
my wife insisted I get an electrocardiogram (EKG.)
My wife is a hypochondriac, but for me. She listens to "Doctor Radio." I am
psychosomatic. A bad combination.
After I had the EKG, I felt slight aches in the heart-area for days. I have always enjoyed excellent health so any physical discomfort alarms me. In a bakery, I felt the aches and even had to sit down. A kindly young woman asked me if I was alright. I felt like an old codger, which I guess I am becoming, even though my self-image is still of a precocious young man.
I thought I was going to die. I even made a Will, (because my friend had stupidly failed to make one.) I started to contemplate death. (BTW, I am completely fine now! Thank God. Health is the only thing we can't replace.)
When we are young,
old age and death are far away concerns. We are too busy forging our way. We behave as though we're going to live forever. As Bernard Shaw said: "Youth is wasted on the young."

As we pass 65, we notice that people our age are dying! I check obituaries to see how long each person lived and measure off how much time i might have left.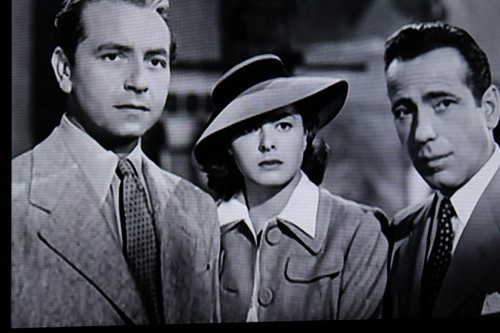 I notice how the Wheel of Time has moved. The celebrities I admired are silent or gone. The starlets I adored are shrivelled and old. I watch old movies and think- all these people are dead!
Gradually life is taking a retrospective slant. But this is not necessarily bad. Instead of acting like I will live forever, I am starting to see life as it really is, ephemeral i.e. temporary and fleeting.
I am going to die. We all are.
Seeing life as ephemeral helps me live in the moment. It helps me not take things so seriously. It also helps me be humble.
THE BRIGHT SIDE OF DEATH
During the week of my "heart ache," I tried to come to terms with Death:
"We" are a Divine Spark housed in the body of an ape. That ape has a certain lifespan. When it ends, "we" disappear. But who's to say that's a bad thing?
We measure everything in terms of our material dimension. But the material dimension is holding us back. The collective obsession with money, sex and creature comforts enchains the soul. Perhaps death is liberation. Perhaps the real party is happening somewhere else and our "life" is a pale imitation of the real thing.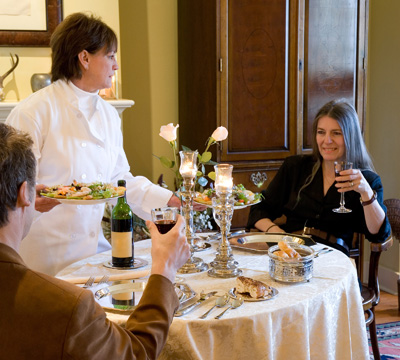 If we went to a popular restaurant, we wouldn't dream of keeping our table forever. We would enjoy our dinner and leave. This way someone else can do the same thing.
The same applies to life. We take up space. We take up jobs, houses, food. We take up psychological space too. We demand respect, admiration, love.
You get the picture. We must vacate so new souls in new bodies can manifest themselves. This is how life renews itself. We need to identify with the process rather than with our personal existence.
Imagine what the world would look like if no one died! We'd be rubbing shoulders with Genghis Khan's soldiers! We'd have to listen to Sonny and Cher, and Madonna forever. After our turn, we must leave the stage.
We're always harping about equality. Aging and death are the only truly equal things in life. No matter how rich or poor, smart or stupid, we all age at the same rate and die. It's true some live longer, but the result is still the same.
This is particularly gratifying when I think of the Illuminati. They cannot save themselves. These assholes are going to die and no matter what the media says about how wonderful they were, we'll be cheering. Their deaths will be a blessing. You know whom I am thinking of.
Death is nature's way of cleansing mankind and making a fresh start.
We do cling to life tenaciously. I enjoy life but if we look at it objectively, the way we live, is it really so great? Will we really miss it? (I think I will miss the inspiration I sometimes experience from within.)
(left, Claus Von Stauffenberg placed bomb in conference bunker.)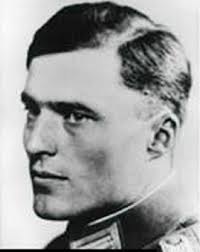 Death makes cowards of us all. For example, many intelligent Germans recognized that Hitler would bring Germany to ruin and kill millions, yet not one was willing to sacrifice his own life to dispatch the miscreant with a bullet. So instead, when the bomb failed to do the job, hundreds of righteous conspirators died on meat hooks or by firing squads.
If we realized that we're going to die anyway, perhaps we wouldn't cling to life. We might show more courage.
Finally, everyone has a mission.
Ultimately, the best preparation for death is the knowledge that we fulfilled God's purpose for us. We can meet our Maker with our head held high.
–
Source:
http://henrymakow.com/2015/12/death-in-a-positive-light.html
We encourage you to Share our Reports, Analyses, Breaking News and Videos. Simply Click your Favorite Social Media Button and Share.