The Illuminati believe they can conjure any scenario and we'll behave accordingly. They are like an hypnotist who tells a man he is a chicken. The man struts around, clucks and even tries to lay an egg. Thus men go to war and die "to defend freedom." We need to detach from our thoughts because they seek to control our minds.
Thinking is a Bad Habit (Updated from a year ago)
by Henry Makow Ph.D.
When I say thinking is an addiction, I'm NOT referring to thoughts based on independent observation and analysis, or intuition or inspiration.
I'm referring to the compulsive stream of useless chatter and trivia that usually fills our minds. Our thoughts alternate between sex and money, fear and greed, desire and resentment. Our minds are like beggars seeking a handout, addicts needing a fix. As result, many of us behave like beggars or addicts.

I used to be dysfunctional or depressed because I depended on the Illuminati media for my definition of reality. Thus, I was programmed to be dysfunctional. Dysfunction like disease, war and poverty are systemic (inherent in society) because the rich benefit from them.

Illuminati member Harold Rosenthal spelled it out: "We have converted the people to our philosophy of getting and acquiring so that they will never be satisfied. A dissatisfied people are pawns in our game of world conquest. Thus, they are always seeking and never able to find satisfaction. The very moment they seek happiness outside themselves, they become our willing servants." Harold Rosenthal The Hidden Tyranny

TRAPPED IN THE PRISM OF THE MIND
The human mind is like a computer that can't be turned off. It's programmed to "be dissatisfied." The programming is in music, movies, TV and education.
The Illuminati believe they are hypnotists. They tell a man he is a chicken, and he struts around and clucks and even tries to lay an egg. Thus, men go to war and die "to defend freedom." Look at the Vietnam War for example. "If Vietnam goes Communist," they told us,"all South East Asia will fall." Didn't happen. Look at Vietnam today. Was that war necessary? Were Iraq, Afghanistan, Libya or Syria? Necessary only for profit and to impose the Illuminati Jewish NWO.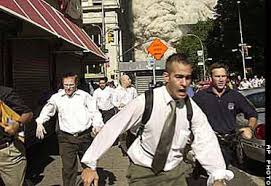 (Remember "terrorists" did this)
The Illuminati fabricate and bend reality. Shooting down a Malaysian airliner is an "atrocity" if the Russians did it, but since the Ukrainians did it, it is forgotten. Insulting cartoons about Jews are a "hate crime"; about Muslims, they're "free speech." Navy Seals killed Osama Bin Laden but sorry, there are no pictures!
Add the JFK-RFK-MLK assassinations, 9-11, Boston Marathon and Sandy Hook and you see they determine reality simply by lying.
They program our minds to adopt any self-destructive or abhorrent behavior. Feminists teach women that being a wife and mother is "oppressive" and hooking up is "empowering."
Men are told they need to "satisfy women sexually to prove they are men." Society is governed by such shibboleths.
Thousands of Westerners join ISIS and commit unspeakable crimes in the name of religion. The mind unmoored from the Moral Order is malleable indeed!

We experience our programming rather than reality. For example, Hollywood presents romance and sex as panaceas and we experience them as such. The Cabalists love hypnotizing us. It's their "magic."
If any concept is self destructive, surely we need to set it aside.
By themselves, our minds have no anchor in truth. The mental world is like a carnival house of mirrors, or a prism.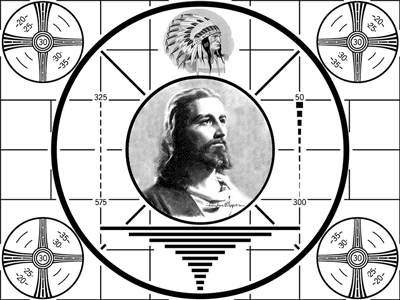 GROUNDING OURSELVES IN REALITY

The mind and the consciousness (soul) are our two sources of identity. We have been programmed to identify entirely with the mind and deny the existence of our true identity, the soul.
We need to experience ourselves as consciousness (soul) rather than as thoughts. Consciousness is the entity that witnesses thought. It's a constant source of energy, inspiration and joy.
The essence of genuine religious teaching is that man's true character is spiritual. Our soul is our lifeline to God. We need to shift from inhabiting thought, to inhabiting spirit. As we shift our center of gravity from mind to spirit, many of our "desires" fade away. They were mental in character.
The poet Henry More (1614-1687) wrote:
"When the inordinate desire after knowledge of things was allayed in me, and I aspired after nothing but purity and simplicity of mind, there shone in me daily a greater assurance than ever I could have expected, even of those things which before I had the greatest desire to know."

The mind tortures the soul with desires. We need to still the mind. Imagine a test pattern like the one above. Experience thoughts as foreign, as not "you" but usually belonging to the beggar. This is the basis of meditation. Some people concentrate on their breathing or a mantra.
Like penguins on an ice flow, we are an ape colony stranded on a speck in the ocean universe. No one really understands what we're doing here. Our lives are short and often difficult. The soul is our only connection to eternity and to he Creator's Design, our life's purpose.
I recommend the YouTubes by Eckhart Tolle below. "Find your identity in the present moment," Tolle says. He is referring to pure consciousness, i.e. Truth, Love, Bliss, Beauty and Peace. With so many people spinning webs of crazy thought, we need an anchor in spiritual reality.
—–
Related- Makow No Statistics for Inner Poverty
———
Eckhart Tolle
How to Escape Prison of Your Mind
Guided Meditation - This is his best explanation of the purpose of meditation. Deep.
First Comment from Magda:
Thanks for the food for thought Henry. Here is are two quotes my a Muslim writer named Yasmin Mogahed that are similar sentiments.
"So for all those, who have spent their life seeking, know that purity of any thing is found at the Source. If it is love that you seek, seek it through God. Every other stream, not based in His love, poisons the one who drinks from it. And the drinker will continue to drink, until the poison all but kills him. He will continue to die more and more inside, until he stops and finds the pure Source of water.
Once you begin to see everything beautiful as only a reflection of God's beauty, you will learn to love in the right way: for His sake. Everything and everyone you love with be for, through and because of Him. The foundation of such love is God. So what you hold onto will no longer be just an unstable feeling, a fleeting emotion. And what you chase will no longer be just a temporary high. What you hold, what you chase, what you love, will be God: the *only* thing stable and constant. Thereafter, everything else will be through Him. Everything you give or take or love or don't love, will be by Him. Not by your nafs. It will be for Him. Not for your nafs/self."